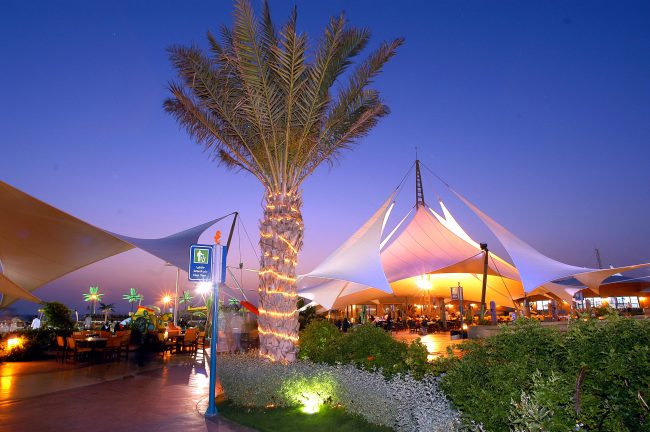 Diversity of tourism in Saudi Arabia and the most beautiful islands in it
Diversity of tourism in Saudi Arabia and the most beautiful islands in it
Tourism in Saudi Arabia to include the most attractive and active religious tourism due to the presence of the Two Holy Mosques, eco-tourism and business tourism, and shopping tourism occupies a remarkable position in terms of attraction. .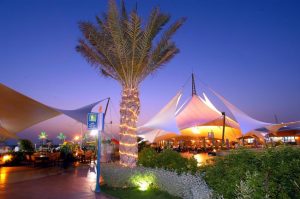 sail island
Al-Shiraa Island is one of the most important parks and places of tourism in the city of Jeddah. It is located on the sea corniche of the city of Jeddah in Saudi Arabia. It is characterized as an important entertainment center for visitors from inside and outside. It includes a special hall for the arts of drawing and coloring, in which educational and recreational activities are held for children, in addition to swimming pools and a water park.
This park offers many activities for children and the family. The park offers swimming pools suitable for children, in addition to a water park and a number of restaurants. Ticket price is 50 riyals per person, including meals. Families can rent private chalets for parties.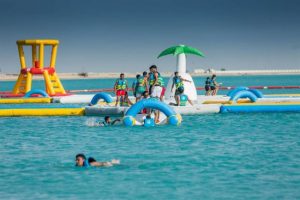 Al-Murjan Beach Jeddah
Al-Murjan Beach Jeddah is considered one of the most luxurious coastal beaches overlooking the Red Sea, the bride of the city of Jeddah. The resort includes services and facilities that have been prepared with international specifications to serve as a recreational tourist village
Contains: 52-villas hanging on the sea 24- duplex villas 24 villas with private pool All villas have three bedrooms, including one master 2-bathroom 3- integrated kitchen + dining room + sitting room + car parking for each villa Facilities – football field – Al Saha swimming pool – Al Jazeera swimming pool – Ladies swimming pool – Marine tanks marina – Giant TV screens 2- Restaurants – Al Murjan Restaurant by the sea – Al Halabi Grill Restaurant – Seaside Café – Movenpick ice cream – Gift shop + Donut shop + Balila + Corn cup Supermarket catering Al-Arabi 3- The Night Hall for Celebrations and Conferences.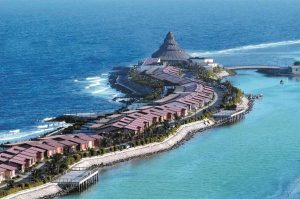 floating mosque
The Floating Mosque, also called Al-Rahma Mosque, is the first mosque built in the Kingdom of Saudi Arabia over the water.
The features of the mosque vary between domes, windows, wonderful canopies and Quranic verses engraved inside. It can accommodate a very large number of worshipers, with an area of ​​2,400 square meters, and it is one of the most important tourist places in Jeddah.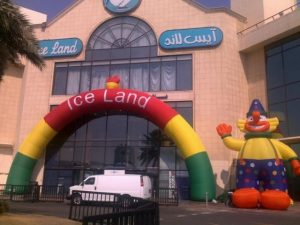 Waterfall Resort
Al Shallal Resort or what is called Al Shallal Theme Park is a high-level entertainment center in the city of Jeddah that provides a lot of entertainment services for its visitors.
It is considered one of the most famous tourist places in Jeddah, as it offers a lot of games suitable for all ages, such as the car elevator game, a tour in Paris and the crazy submarine. It is safe, suitable for young ages and entertaining for them. There are also games for all family members together, such as pirate and samba tower, and there is an ice skating hall with specialized trainers, and a billiards hall. And other dangerous games for adventure lovers and risk lovers, while providing all means of safety for its riders, and it opens daily from 5:00 pm until 1:00 am.
Durra Beach
Durrat Al Arous Beach is the oldest private beach in Jeddah and is the first beach that started to attract the attention of Jeddah residents. It is not dependent on membership. It is a huge beach with 1,000 beach villas, a diving school, a golf course and even a private park.
Entering the product and obtaining a villa is very easy and smooth. Daily rental is available. This product is very popular among families, but it is highly booked for holidays and Eid, so it is better to book it in advance.