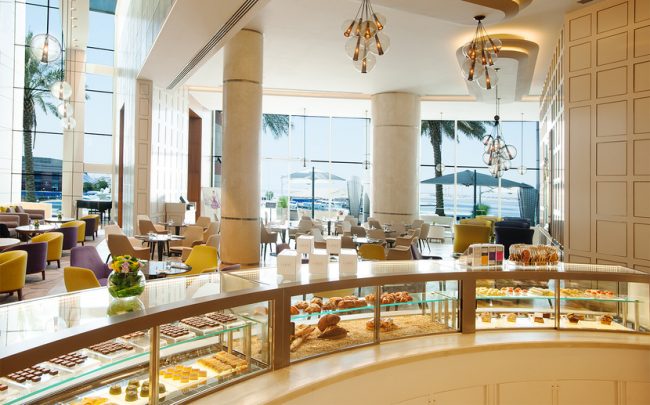 Il Puro Tuscan Bistro
Il Puro Tuscan Bistro
Dubai restaurants
The restaurant offers a perfect meal in a charming and upscale atmosphere, and is considered the best Italian restaurant, the restaurant won the Time Out Dubai Award for the best restaurant in Dubai, the restaurant is distinguished by its service that is second to none and always keen to bring the fresh ingredients of its dishes from Tuscany, and this is reflected in the quality of the luxurious dishes and authentic cuisine and ancient. It is one of the best restaurants in Dubai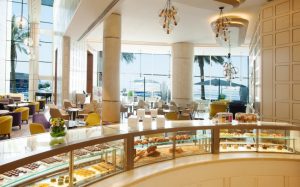 The restaurant operates from 12 noon – 3:30 pm, 7 pm – 1 pm. Jumeirah Al Naseem Hotel, Madinat Jumeirah. 042752555
Restaurant 3 fils
Considered one of the best Asian seafood restaurants in Jumeirah Fishing Harbour, the restaurant is characterized by serving distinctive sushi and delicious dishes with an exotic touch such as sweet corn patties with beef, which you enjoy with a lively atmosphere.
The restaurant operates from Monday to Wednesday, 1 pm – 11 pm, Thursday to Saturday, 12 pm – 12 pm. Jumeirah fishing port, 0562730030.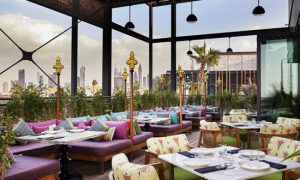 Long Ting Restaurant
Dubai restaurants
The restaurant, with its gorgeous interiors and a great Chinese restaurant, is a great choice for dim sum lovers. Its menu is filled with a wide range of dishes, which are distinguished by their innovative and unique preparation method. Try the fried turnip pastries and the steamed chicken. Moreover, its prices are very reasonable.
The restaurant operates daily, 12 noon – 2 nights. Ubora Tower, Business Bay, . Phone 042411666
Karen's Restaurant
Karen Restaurant is a wonderful European restaurant, one of the best restaurants in Dubai, supervised by the famous chef Izu Ani, who was named after his wife. The restaurant is a charming romantic spot in the Emirates Golf Club, where visitors enjoy the balcony, the wonderful view and delicious Mediterranean food.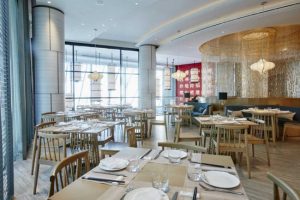 The restaurant operates from Sunday to Wednesday, 12 noon – 3 pm, 7 pm – 10:30 pm, Thursday, 12 pm – 3 pm, 7 pm – 11 pm,
Friday, 8:30 am – 3 pm, 7 pm – 11 pm, Saturday 8:30 am – 3 pm.
The restaurant is located in Emirates Golf Club, Emirates Hills, 044179885.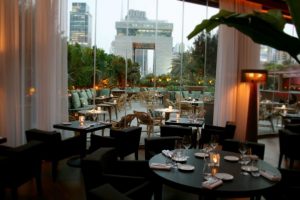 Restaurant La Cantine de Faubourg
Dubai restaurants
La Cantine du Faubourg is the best French restaurant in the city. The restaurant excels in serving French dishes in its location in the Emirates Towers. The restaurant offers a variety of seating options, from the garden terrace, the elegant lobby and the indoor restaurant lounge. The dishes are great (just try the octopus) and the ambiance is lively and French chic.
The restaurant operates daily from 11 am – 2 pm, located in Jumeirah Emirates Towers, Sheikh Zayed Road, 043527105.