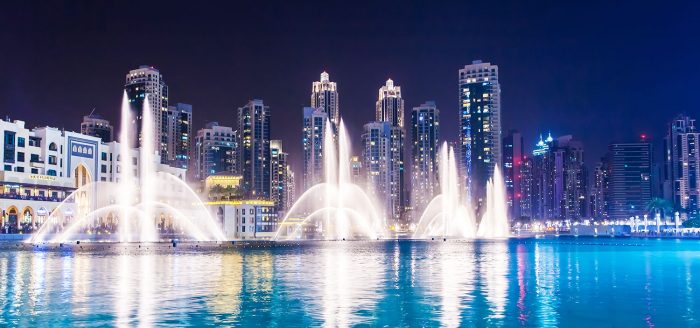 The most important tourist attractions in Dubai
The most important tourist attractions in Dubai
– Burj Al Arab
Burj Al Arab Hotel is considered one of the finest and most luxurious hotels in the world and is distinguished by its charming views in the touristic Jumeirah area. It was designed to resemble a sail at a height of 321 meters, dominating the Dubai skyline as the fourth tallest hotel in the world. complete without seeing it,
The Burj Al Arab is one of the most photographed architectural designs in the world, and has been consistently voted as the most luxurious hotel in the world and the most interesting tourist destination in Dubai. It was built on an artificial island a hundred meters from the seashore.
– Dubai Fountains
The fountains are designed at the base of the largest tower in the world, which is known as the Dancing Fountains, which extends over an area of ​​30 acres of the Burj Khalifa artificial lake, which spews water up to 500 feet, equivalent to the height of a 50-storey building. embracing the sky,
What visitors can see from 20 miles away, it is therefore one of the brightest spots in the Middle East, and perhaps in the entire world. A visit to Dubai is not complete without seeing these amazing and strange fountains, and it is considered one of the most important places of tourism in Dubai.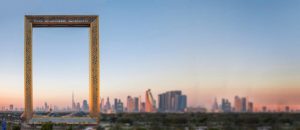 Palm Jumeirah
Palm Jumeirah is one of the largest artificial islands in the world. It is designed in the form of a palm tree, starting from the trunk and the crown and its fronds 17, surrounded by a semi-circular barrier forming an artificial sea recess.
This palm is considered one of the most visited areas by tourists coming for tourism in Dubai, where you can find everything you want, starting with international hotels and amazing tourist attractions, luxury fashion, wonderful shopping centers, health resorts, swimming pools and beautiful beaches. The fronds are all just residential areas and villas, while the barrier area Bahri is witnessing 7 huge hotels and giant resorts.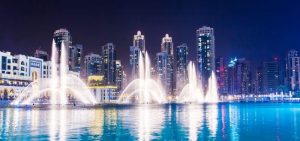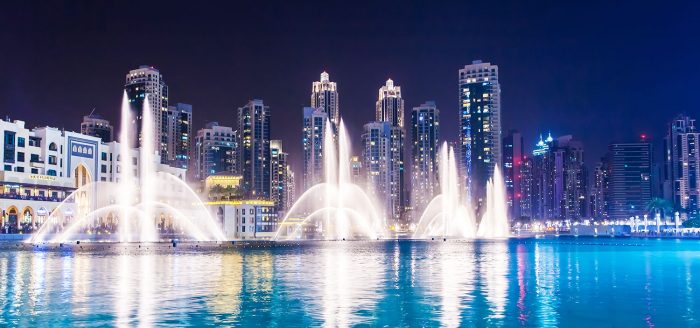 Dubai Creek
Dubai Creek is one of the most important tourist places in Dubai, as it is a river-like tongue that divides the city of Dubai into its two main parts, Deira and Bur Dubai. Its length is approximately 15 km. And naturally a port for Arab ships. It is considered the true heart of the city.
The creek houses the Dubai Museum and the winding alleys of the gold, spice and textile souks. When you're in the creek, don't miss a traditional boat ride on a water trip for just one AED. It's the cheapest and best value tourist attraction ever.