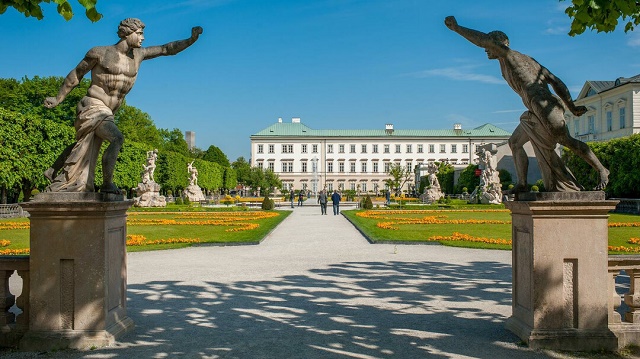 The most beautiful tourist places in Salzburg, Austria
The most beautiful tourist places in Salzburg, Austria
Toy Museum in Salzburg
The Toy Museum is one of the most beautiful places of entertainment in Salzburg, Austria, which we advise you to visit during your vacation, especially if you bring your children with you. Known for its collection of antique historical toys, the Toy Museum focuses on games, experiences and fascination, young visitors are encouraged to actively participate and experience all kinds of games.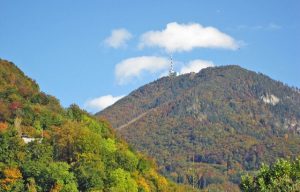 The museum has several jogging tracks, cars to go around, and a giant matador gladiator. As well as an interactive journey through the treasure room and dollhouse. There is also a hundred-year-old toy store, labyrinth, shadow room, mini-games, mini gallery, antique trains, a reading corner, and plenty of fun things for young and old alike.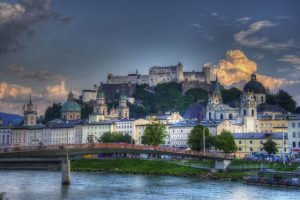 Ice Caves in Salzburg
Ice Caves in Werfen in Salzburg Austria, one of the best and most famous tourist sites in Salzburg Austria that we advise you to visit. And that's where you can discover the "Eisereisenfelt", the largest ice cave in the world, which is the site of wonderful ice sculptures.
The cave has been developed with great care in order to preserve its natural beauty and unique ecosystem. It is 20 meters wide and 18 meters high. Enter a mysterious realm of ice, admiring its ice palaces of crystal beauty, and gigantic, shimmering formations. You can also participate in tours to learn about scientific information and historical facts about the cave.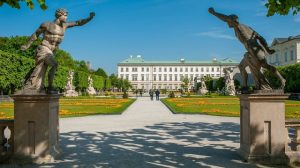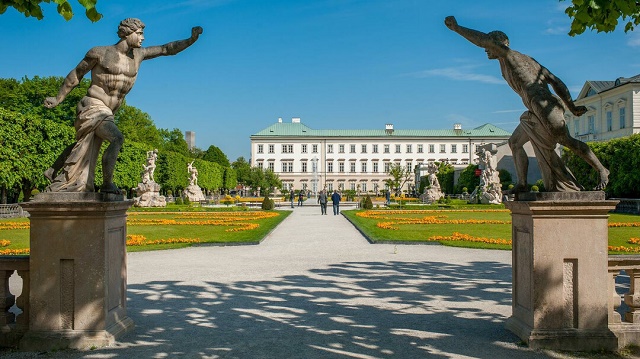 Untersberg Cable Car
Untersberg Cable Car, Salzburg, Austria
Riding the Untersberg Cable Car is one of the most exciting leisure activities in Salzburg. It offers hikers, winter sports enthusiasts and nature lovers an enjoyable ride up the mountain and back into the valley.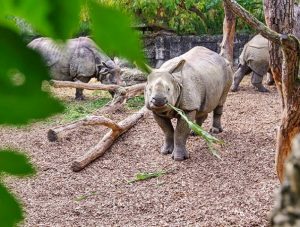 The ride only takes about 8 and a half minutes, but it gives you stunning views of the city from the top, the mountain, and the valley. Visitors can also continue their journey up the mountain, either by hiking or climbing the mountain.
Salzburg Puppet Theater
Salzburg's Marionette Theater dates back to 1913, and is one of the city's symbols that dazzles its audience with its artistic and musical performances, which made it on the UNESCO list of World Cultural Heritage.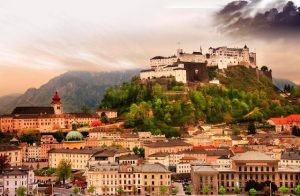 Inside the theater, you can enjoy many performances by singing and dancing the puppets, whose costumes are carefully selected and meticulous. It also introduces children to many fairy tales and famous children's characters. The theater also presents about 160 performances in Salzburg every year.
Jaysberg
Geisberg Mountain is a popular local mountain, a few kilometers from the old city of Salzburg. It has a height of 1287 meters above sea level and is one of the most popular tourist destinations in Salzburg, Austria.
The mountain offers many interesting activities such as road cycling, mountain biking, hiking, and reaching the summit for a wonderful panoramic view of the Salzburg lake region adjacent to Bavaria. In addition to windsurfing, vintage car racing, winter skiing, taking beautiful photographs, and eating the most delicious Austrian cuisine. It is an ideal place for family holidays.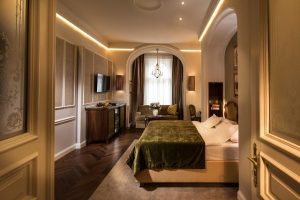 Salzburg Zoo
And finally, the Salzburg Zoo, that wonderful place of entertainment, ideal for families and children. The park includes more than 1,200 species of different and exotic animals. The garden extends over a wide area of ​​green spaces and beautiful lush plants, with an area of ​​approximately 35 acres.
The garden allows you to enjoy a special time with the family full of joy. You can discover a wonderful mix of local, rare and unique animals from different continents of the world. That's where red pandas, brown bears on the Alps, lion home in an African savannah, sloths, rhinos and tapirs. Moreover, the local animals are in the petting zoo, which is very popular especially with children. The park was previously a wildlife park.