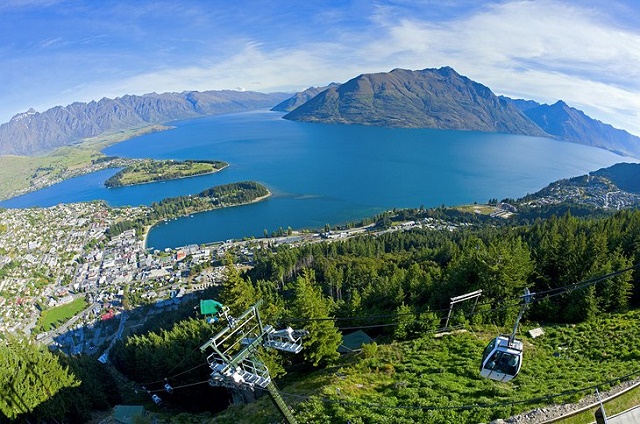 Tourism in Queenstown, New Zealand
Tourism in Queenstown, New Zealand
Tourism in Queenstown, New Zealand, the capital, is an ideal destination for adventures amidst a fantastic nature. This is where Queenstown, the sweet world, is known as the home of bungee jumping. As well as skydiving, kayaking, jet-boating, paragliding, fishing, mountaineering, and snowboarding.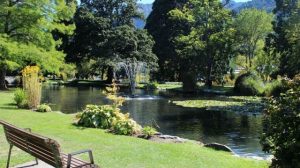 In addition to the wonderful beach of Lake Wakatipu, and many other distinctive tourist attractions, which attract thousands of tourists around the world to visit Queenstown as the best tourism city in New Zealand. Explore the most beautiful tourist places in Queenstown, the most important activities that you can do, and the best hotels through this article…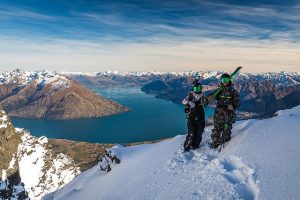 The best hotels in Queenstown, New Zealand
Queenstown New Zealand has a wide selection of great hotels, suitable for both individuals and families. All feature impressive views, especially for those looking for peace and relaxation… Read more about the best Queenstown hotels in New Zealand.
Best time to travel to Queenstown, New Zealand
The best time for travel and tourism in Queenstown, New Zealand, is during the summer from "December to February". This is because it is the temperate season in Queenstown, with temperatures averaging 16°C.
The summer in Queenstown is also characterized by low precipitation. Which makes it the perfect time for adventures and interesting tourist activities, such as mountain climbing, skydiving, boating and many more.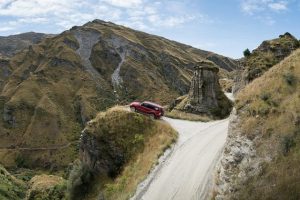 The ideal period for tourism in Queenstown, New Zealand
The ideal period for travel and tourism in Queenstown, New Zealand is about a week. On the first day, you can tour the city to discover its attractions, parks and gardens. On the second and third day, enjoy a visit to Lake Wakatipu, gondola rides, bobsleigh, kayaking, or alpine skiing in winter.
As for the fourth and fifth days, you can take famous tours and adventures such as morning jet boat ride, bungee jumping, skydiving, whitewater rafting, half day canyon rafting, rock climbing and much more. Day Six Enjoy the scenic views, hot onsen baths, and hikes between the highlands. On the seventh and final day, you can take a shopping tour and buy souvenirs before preparing to leave.
Where is Queenstown located?
Queenstown is located on the shore of Lake Wakatipu among the Alpine peaks of the southern island of New Zealand. The distance between Queenstown and New Zealand's capital, Wellington, is approximately 912.5 kilometers.
Closest airport to Queenstown
Queenstown Airport
Queenstown International Airport is the closest airport to Queenstown. The airport is located in Frankton, Otago, New Zealand, and serves the resort city of Queenstown. It is the fourth busiest airport in New Zealand in terms of passenger traffic. The airport is 7.4 km from Queenstown.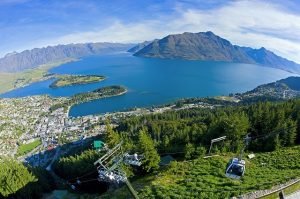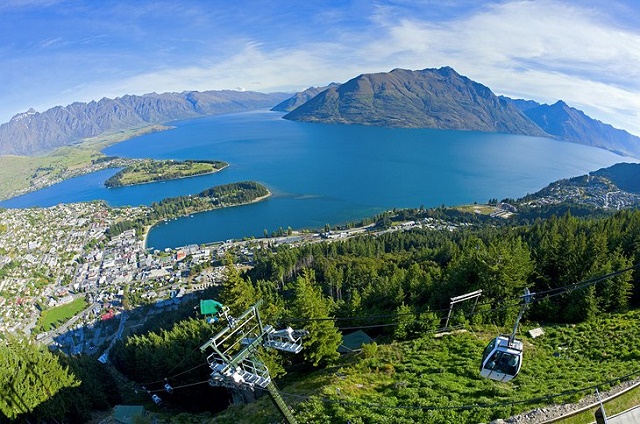 The language in Queenstown
English is the official language in Queenstown, New Zealand, along with Maori. Although English is the most widely spoken language. There are also many other languages ​​such as Hindi and Samoan.