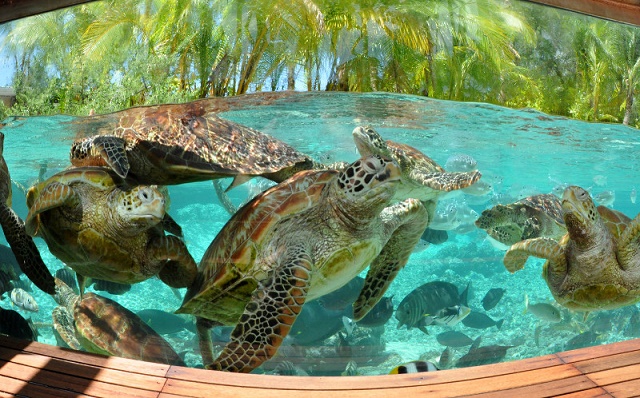 The most important tourist places on the island of Bora Bora
The most important tourist places on the island of Bora Bora
The island of Broa Bora, "the charming jewel of the Pacific Ocean," has a wonderful group of tourism places that provide the experience of many interesting recreational adventures, and we will mention to you the most important of them, as follows: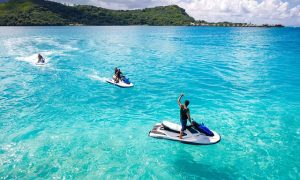 Matira Beach
Matera Bora Bora beach
Matera Beach is one of the best public beaches on Bora Bora, and it stretches for about a mile along the southern tip of the island. It is one of the most beautiful beaches on the island of Bora Bora.
Take strolls along the coast on the soft white sand, or sunbathe and relax under the surrounding coconut trees. As well as swimming in the turquoise waters, or diving in the depths amidst the rich coral reefs and the wonderfully colored fish. It has many restaurants and cafes.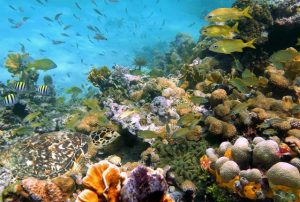 Lagoonarium
Lagoonarium Bora Bora
The Bora Bora Lagoonarium is a natural aquarium, on a small island in the east of Bora Bora, that is, it is not man-made. It is one of the most important tourist attractions on the island of Bora Bora. The pool allows you to safely snorkel under the guidance of a guide.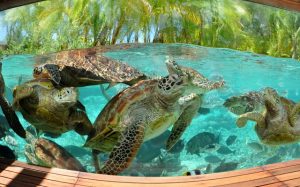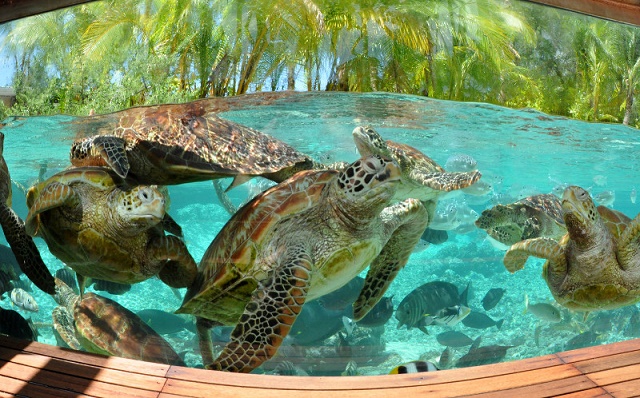 You can enjoy watching marine wonders, swimming with sharks, stingrays, turtles, rays and different types of ocean fish. You can also feed the fish, take a canoe tour of the island or have a great barbecue picnic. It is an ideal place especially for families, children and lovers of snorkeling.
Mount Pahia
Bahia Bora Bora mountain
Mount Bahia is one of the most famous and best tourist attractions on the island of Bora Bora. And that is where it is the second highest peak on the island after Mount Otemanu, and it allows you to spend a wonderful time, where you can enjoy hiking through the Valley of the Kings in the open air, watching the beautiful plants and taking the most beautiful pictures.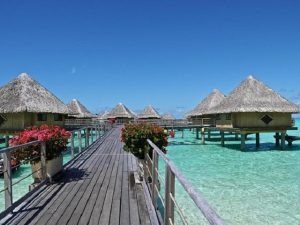 Mount Bahia is 661 meters above sea level. And if you're not dizzy, you can get even more adventurous by climbing the steep mountain, on a 6-hour round trip, if you're not dizzy and see the most beautiful panoramic views from the top.
The St. Regis Bora Borg Resort
Topping the list of the best resorts on Bora Bora is The St. Regis, a luxurious 5-star resort that will provide you with a luxurious stay that crowns your vacation in that tropical paradise, and makes you feel like an unparalleled experience.