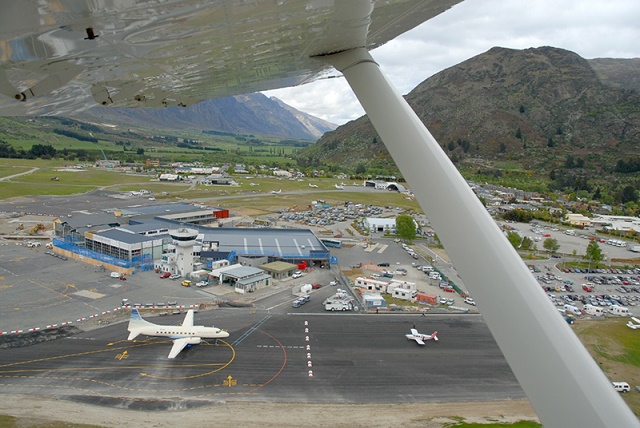 The most important tourist places in Queenstown, New Zealand
The most important tourist places in Queenstown, New Zealand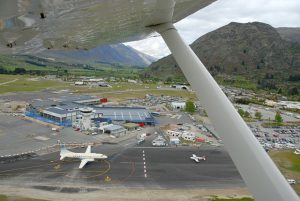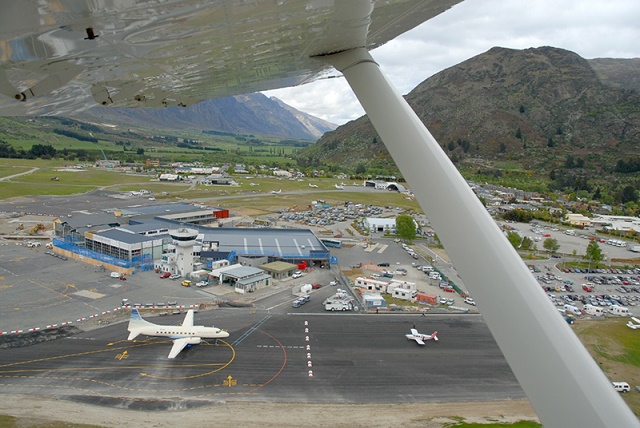 The most important tourist places in Queenstown, New Zealand
Queenstown is characterized by many beautiful tourist places, we will mention to you the following 9 of the most beautiful tourist places in Queenstown, New Zealand, we recommend visiting:
Kawarau Bridge Bungy
Kawaru Bungee Bridge, New Zealand
The Kawaro Bungee Suspension Bridge is home to the world's first and most famous bungee jump. It is one of the most important tourist attractions in Queenstown, New Zealand. It was opened in 1988, and is located in a rocky front overlooking the Kawarau River.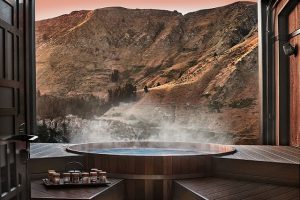 The bridge is 43 meters long above sea level. And it allows you to enjoy stunning views from the top of the bridge, and the white water rapids of the Shotoffer River. Explore rocky gorges, cross rocks by quad bike, and the ultimate adventure for thrill-seekers is skydiving and enjoying epic views of the Southern Alps and surrounding lakes.
Lake Wakatipu
Lake Wakatipu is the longest and third largest lake in New Zealand, and it is an inland lake of 80 km in length. Take a scenic cruise across Lake Wakatipu, aboard the century-old coal-fired TSS Earnsloe.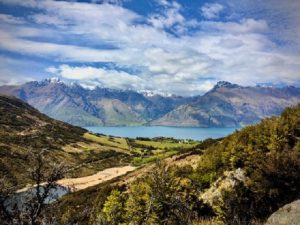 You can dine for a unique experience, as well as walk, bike, stroll along the long lake shores, jet-boating, enjoy fishing, and kayak tours.
Skippers Canyon
One of the most exciting hikes in the Queenstown area, is the drive through Skippers Canyon. It is a historic strait that extends across 22 kilometers, and was once home to thousands of prospectors after the discovery of gold in 1892 AD, in the Shotofer River that runs through the valley.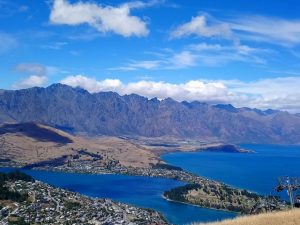 Now it's a popular stop for heritage cruises, jet-boating, bungee jumping, crossing the High Skippers Suspension Bridge and reaching the top of the Cronet. And choose from the many rides to Skippers Canyon, go skiing, and don't miss the delicious cream tea along the way, for which the area is famous.
Queenstown Gardens
One of the best things to do in Queenstown is to take a walk in the huge botanical garden, which is located right on the shore of Lake Wakatipu.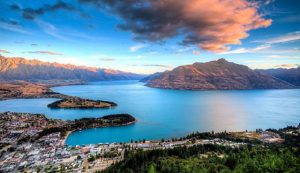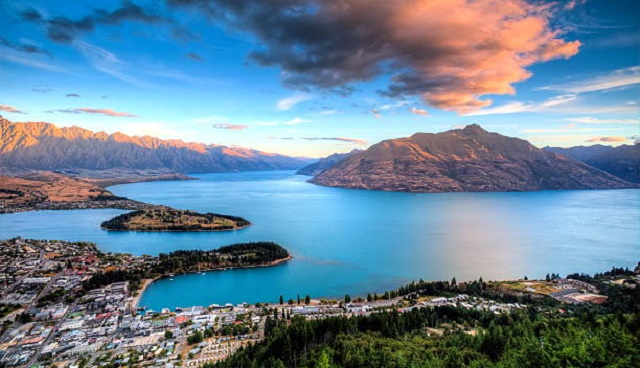 Enjoy the most beautiful scenery overlooking the lake, as well as a wide variety of local and international plant species, including view of the huge Douglas fir trees, as well as the wonderful rose garden. The park is also famous for its historic oak and fir trees, which were planted by the first Mayor of Queenstown in 1866. It is one of the most prominent tourist attractions in Queenstown, New Zealand.