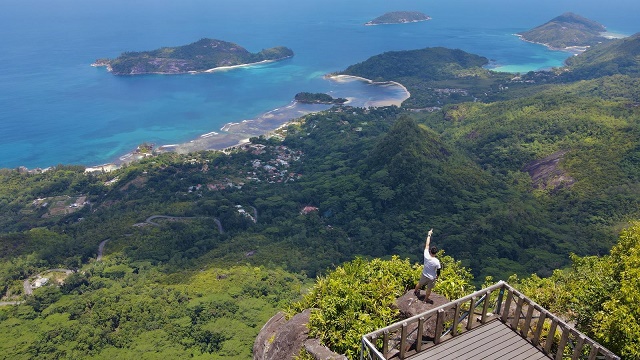 The most famous tourist attractions in Mahe Seychelles
The most famous tourist attractions in Mahe Seychelles
swazier waterfall
Swazier waterfall, Seychelles
If you want to experience fresh water swimming in the jungle, just explore a stunning jungle waterfall complete with a deep swimming hole which is Swazier Waterfall. It is the main and best easily accessible waterfall in Mahe Island, and the perfect place to spend some great time during your vacation.
You can do a range of fun recreational things in the waterfall area, the most important of which are jumping from the top of the rocks, and swimming in the pure fresh water. As well as buying fresh coconuts and snacks from the locals abroad, to eat them in the waterfall area. The entrance fee to the waterfall is only about $4.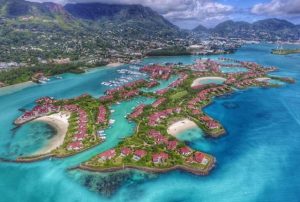 Strolling the streets of Victoria
Strolling the streets of Victoria Seychelles
Victoria is the capital of Seychelles, and it is also one of the most popular tourist destinations in the country. And it's hard to list the best things to do on Mahe, without talking about the streets of Victoria.
Discover the capital by wandering its lively and colorful streets, and wandering among the many shops and restaurants serving the best of Seychellois cuisine. As well as seeing impressive buildings such as museums such as the Museum of Natural History and the Old Supreme Court.
Seychelles National Botanical Gardens
Seychelles Botanical Gardens is one of the most famous tourist attractions in Mahe Seychelles. It enjoys a tropical climate due to its remote location in the Indian Ocean. Which allowed it to have a collection of the rarest and beautiful plants that are unmatched anywhere else.
The Victorian Botanical Gardens allow tourists to admire the rarest tropical plants from around the world, as well as spot abundant wildlife such as the giant turtle enclosure.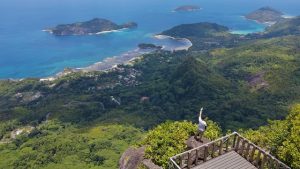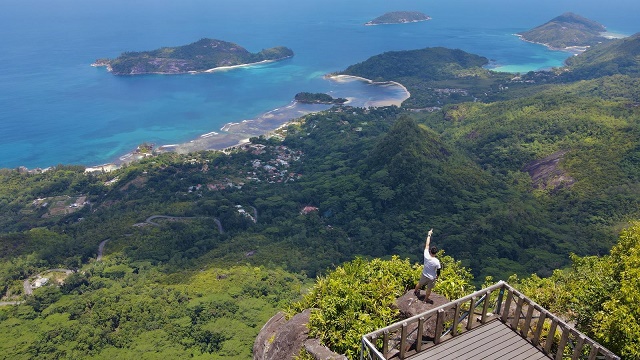 Pool of rocks "Ros Sodyer"
Rock pool in Mahe Seychelles
One of the most beautiful things to do in Mahe Seychelles is cliff-jumping into a deep circular tidal pool called Ross Souder. It is a natural phenomenon in the sense that it is not man-made. This charming rock pool is located on the southwest coast of Mahe Island.
Swim or cliff jump from the rocks atop this small private pool, which is protected by an impressive sloping granite slab during low tide. It is a tidal basin of salt water, which fills with high tide and is very deep. Do not miss visiting this wonderful place.