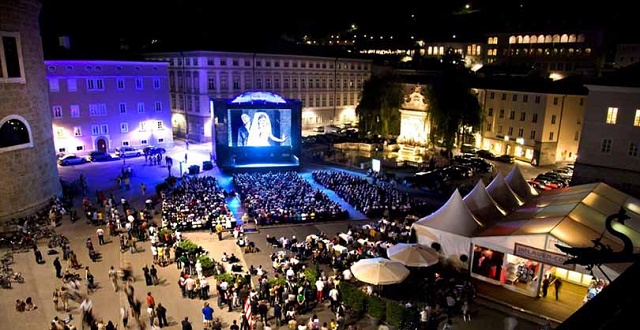 Tourism in Salzburg, Austria is full of exciting adventures
Tourism in Salzburg, Austria is full of exciting adventures
Tourism in Salzburg, Austria, is full of exciting adventures, which crown tourist holidays and give them a distinctive charm. It is one of the tourist cities with wonderful and unique historical monuments, which were included in the UNESCO World List. This is in addition to its picturesque nature, with the Alps and quiet lakes. As well as its wide fame in the world of music, as the birthplace of "Wolfgang Amadeus Mozart". Therefore, it is one of the most popular tourist cities in Austria.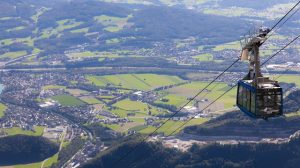 Explore the city of Salzburg through this comprehensive guide before traveling and tourism in Salzburg, Austria. Learn about some important information about it, the most important tourist places in Salzburg and the best hotels to stay …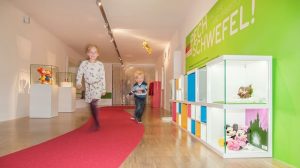 The best hotels in Salzburg, Austria
In addition to the attractions that Salzburg has to offer, it also offers you a variety of hotels close to these attractions. Salzburg hotels are distinguished by their luxurious decorations, and their services that meet all the needs of guests… Read more about the best hotels in Salzburg, Austria.
The best time to travel to Salzburg, Austria
The best time to travel and tourism in Salzburg, Austria, is during the summer months from "May to September". This is where the warmer climate is ideal for tourism.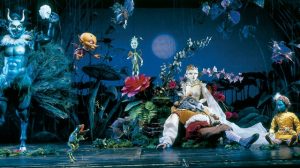 The ideal period for tourism in Salzburg, Austria
The ideal duration of travel and tourism in Salzburg, Austria is about three days. At the beginning of your vacation you can walk around the city, discovering the old town, magnificent architectural buildings such as the Mirabell Palace and Gardens, and enjoying the sounds of Mozart's music in the busy streets.
You can also relax by the lakes, visit Austrian rural villages, walk through the Alps mountain ranges, and many other interesting things and interesting tourist activities.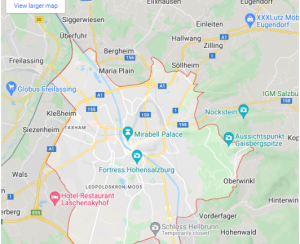 Where is Salzburg, Austria located?
Salzburg borders the Alps to the north, and the city also overlooks the Salzach River. It is bordered by the Czech Republic, Germany, Hungary, Italy, Slovenia, Slovakia, Switzerland and Liechtenstein. Salzburg is about 300 km from the Austrian capital Vienna, from the west.
Closest airport to Salzburg, Austria
Salzburg Airport
Salzburg Airport is the nearest airport to the city of Salzburg, Austria, and is the second largest airport in Austria, and also serves Salzburg, which is the fourth largest Austrian city. The airport is 10.5 km from Salzburg.
The language in Salzburg, Austria
German is the official language in Salzburg, Austria, and many other languages ​​are also spread in the country, such as Polish, Turkish, Serbian and Hungarian.