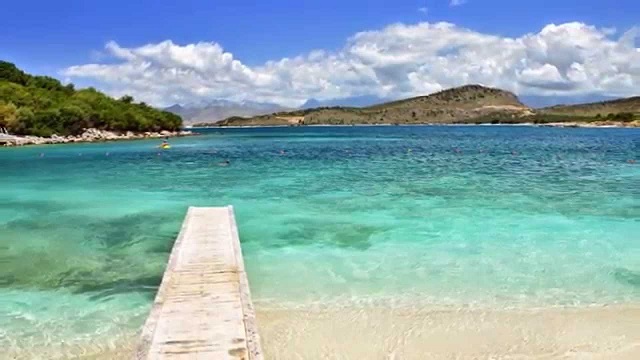 Mirror Beach Saranda, Albania
Mirror Beach Saranda, Albania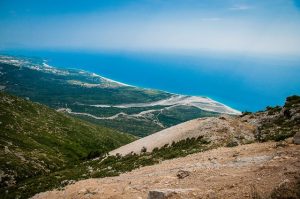 Mirror Beach
Mirror Beach Saranda, Albania
Beach Mirror One of the best beaches in Albania, its name is due to the fact that the sun is reflected in the clear water like a mirror, giving it a wonderful and irresistible effect. Known for being relatively secluded, it offers excellent opportunities for perfect diving.
You can enjoy swimming in the beach, and practice the most exciting beach and water sports. As well as enjoy the beautiful surrounding landscape, there is also a restaurant and cafe by the beach.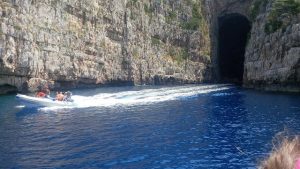 Llogara National Park
Lugara National Park, Albania
A park featuring a wonderful variety of landscapes, from the sunny coast of the Ionian Sea, to the peaks of the Sironi Mountains. It is one of the most beautiful places to visit in Saranda.
Explore the mountain pass, the park's hiking trails, cliffs, pristine forests, and gorgeous alpine meadows. The garden also offers scenic coastal views.
The Blue Eye
blue eye Albania
It is a unique natural phenomenon, and is one of the most popular tourist attractions in Albania. It is a famous fresh water spring, about 22 km from Saranda city centre.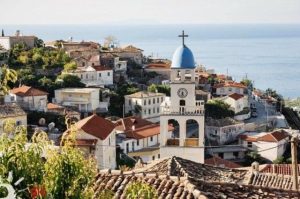 I enjoy its blue water, and its rounded shape that makes it look like an enormous iris. There are a few souvenir shops and a restaurant. You can also hike the trails and go camping. It is a natural monument where you can enjoy the beauty of the forest with oak and sycamore trees