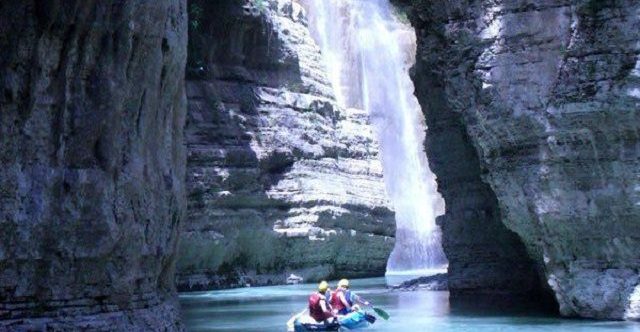 The most important tourist places in Berat, Albania
The most important tourist places in Berat, Albania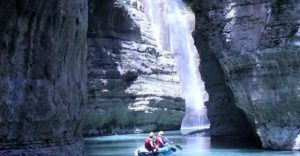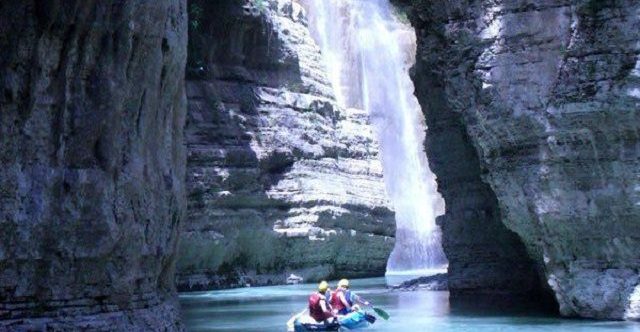 Here are 6 of the most beautiful prominent tourist places in Berat, which we advise you to visit during your holiday:
Bogove Waterfall
Bogov waterfall, Albania
Bogov Waterfall rises 20 meters above the pool filled with aquamarine water. It is a wonderful untouched place where the untouched nature of the pristine nature in Berat Albania. It is located on the left bank of the Osumi Valley in a secluded and quiet place.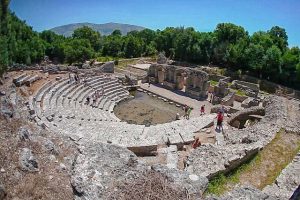 You can witness endless landscapes, crystal clear waters that hide behind lush dense forests. What is interesting is that even in the scorching height of summer, the water is surprisingly cool to enjoy a dip in the refreshing water.
Gorica Bridge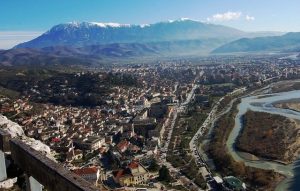 It is a historic stone bridge with unique Ottoman architecture, and it has seven beautiful arches that attract fans through the ages. You can enjoy walking across the bridge, admiring its majestic beauty and legendary history. And don't miss to take souvenir photos of this wonderful work of art amidst the stunning views of the river.
Mount Tomorr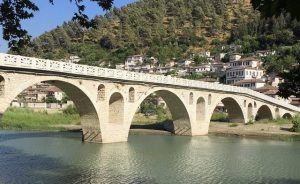 Mount Tomor, formerly known as Mount Ameron, is an impressive and picturesque mountain with an elevation of 2,416 meters above sea level. This snow-capped beauty dominates the skyline of Berat, one of Albania's top ski destinations. You can climb the mountain and the road to the top is wonderful, passing olive groves, pine forests and amazing highland pastures.