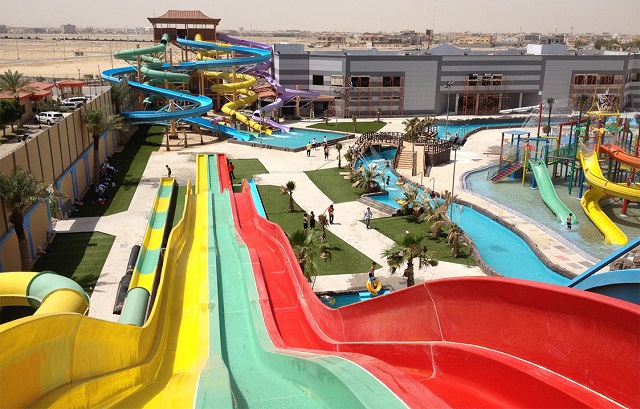 Attending children's entertainment theater shows
Attending children's entertainment theater shows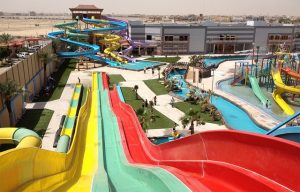 Cobra City Theater Performances
Dammam Cobra Entertainment City includes a small theater for children, which offers fun and educational shows at the same time. This is for you to have a happy time full of fun and education as well.
You can also eat the most beautiful foods and fast food in the city's many restaurants, and have the best cold as well as hot drinks under shaded tables.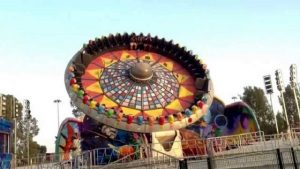 Children's play area
Cobra games area in Dammam
The Cobra Entertainment City aims to provide joy to the whole family, among which are the beautiful children's games, which vary between swings and slides. There are also many fun traditional and rubber games, and the Sisu scale, which gives them an atmosphere full of fun and happiness, all without additional fees.
Explore the playgrounds of the Cobra theme park
Cobra City Amusement Parks
The Cobra Theme Park offers a range of spacious playgrounds, to enjoy lively sports with your friends, and to get challenges and exciting competitive competitions. There are basketball courts, handball courts, volleyball courts, and football fields for the perfect entertaining day.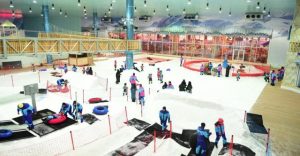 Enjoying video games
Video Jim Cobra City Dammam
The recreational activities in the Cobra Entertainment City are varied, to satisfy all visitors and meet their needs. The city also includes a group of the most exciting electronic games and exciting video games, to have times full of excitement and suspense.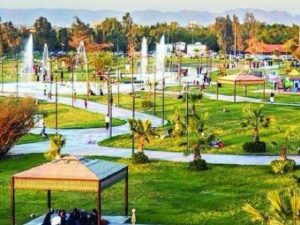 artificial lakes
Artificial lakes Cobra City
Also, one of the most beautiful recreational activities in the city of Cobra is to take exciting sea picnics on board beautiful boats, in the many artificial lakes in the city. This is where you can enjoy watching the surrounding scenery, beautiful waterfalls, and enjoy the fun fishing hobby.