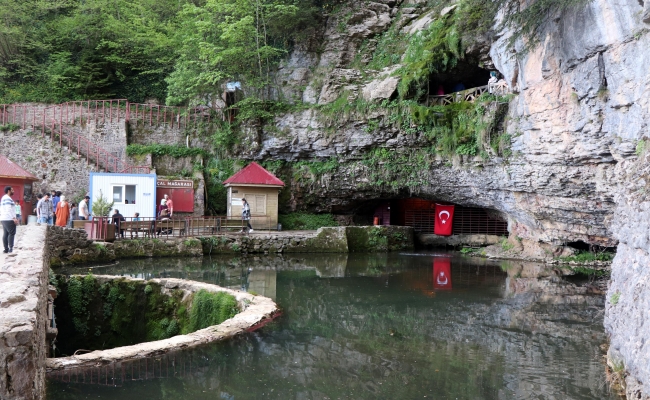 Haider Nabi is one of the most beautiful places of tourism in Trabzon (Turkish: Hıdırnebi)
Haider Nabi is one of the most beautiful places of tourism in Trabzon (Turkish: Hıdırnebi)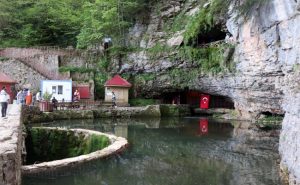 Haider Nabi plateau
Haider Nabi is one of the most beautiful places of tourism in Trabzon (Turkish: Hıdırnebi) is a plateau with a height of 1600 m, characterized by stunning natural beauty and distinctive tourist facilities.
Haider Nabi has a magical nature where fog, rain, pastures, green meadows, springs and lakes are like a fish lake.
Haider Nabi Resort is located on a beautiful mountain peak and is considered one of the most prominent natural tourist places near the Turkish city of Trabzon, where the resort is about 35 km away from Trabzon.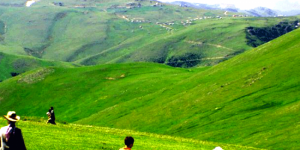 Park overlooking Boztepe Trabzon
How far is Boztepe from Trabzon? Boztepe is located in the center of Trabzon, above the square, wherever you are, it will only take 10 minutes to reach, and there are several cafes for tea, coffee and hookah with different views, and it is suitable to be one of the night tourist places in Trabzon.
Boztepe hill rises 3 km from the city center, and it is covered with green trees, overlooking the city of Trabzon and the Black Sea with a beautiful view and worth a visit.
Siragoll Lake
It is a charming natural lake with restaurants and cafes on its banks, and it is about 25 km from the city of Trabzon.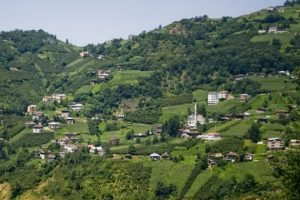 It is located in the bosom of the mountains covered with evergreen pastures, whose streams flow through the rocks that end in the lake. The colors in that area will make you feel relaxed and reassured.
A beautiful and large lake formed by winter torrents, whose waters mixed with the greenery of the trees that surround it from all sides. Except for the animals you'll see.
There are different restaurants and cafes around it, and it is characterized by the availability of many unique marine fish, in addition to activities in the lake such as riding a water bikeleet and feeding ducks.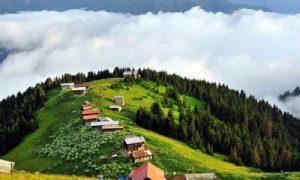 Mchka and Kuchendra Park
It is 24 km away from Trabzon, and it is characterized by wonderful nature, calmness and psychological comfort. As for Kuchendra, it is characterized by agriculture and livestock, and its richness with streams and small waterfalls.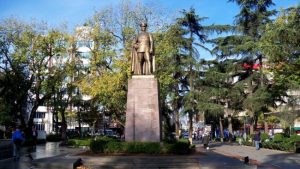 Hamsikoy Mountains
It is a mountain village famous for its picturesque nature. It is 25 km away from Macka. It is distinguished by its abundance of pastures and flowers, as well as its delicious food, especially the pudding (rice with milk), and it is considered one of the most wonderful tourist places in Trabzon for Arab travelers.