Rabat, the capital of Morocco, is characterized by clean streets and green spaces
Rabat, the capital of Morocco, is characterized by clean streets and green spaces
Everywhere, you can also find a variety of markets, where the city has markets for foodstuffs, spices, handicrafts, souvenirs and many other goods and products. Learn through this article on a group of the most important commercial markets of Rabat that you can shop in…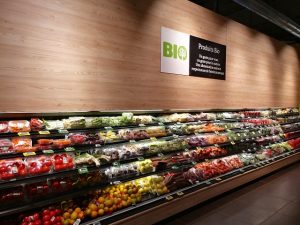 The most important markets of Rabat
When planning to travel to Morocco and tourism in Rabat, the idea of ​​shopping tours will be one of the activities that you can do during your vacation, here are 7 of the most important Rabat markets that we suggest you visit and shop in…
Rabat old market
The old Rabat market is one of the most famous popular markets of Rabat, where the old city of Rabat represents the vibrant downtown area, and this area is characterized by white-painted buildings and houses, as well as many scenic gardens and ancient historical sites.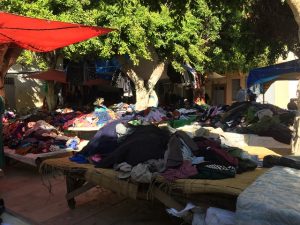 This vibrant area is full of traditional shops, cafes, restaurants, and stalls selling bottled mint tea, leather goods, bags, and accessories, as well as shops for handicrafts, antiques and antiques, Berber rugs, and embroidered fabrics, in addition to copper and various wares. Noting that this area can be enjoyed in the evening, it has a bustling nightlife.
Signed
Central Market
The central market is also one of the important Rabat markets. The market includes local sellers selling all kinds of fruits, vegetables, meat, spices, fish, as well as flowers and many other products. This market provides you with a unique shopping experience in an authentic Moroccan atmosphere. The market is located in the city center, It is one of the large and huge markets in the city of Rabat.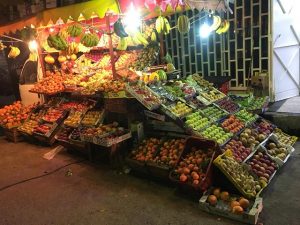 The place is beautiful, the sellers there are very friendly, moreover, they can speak many languages, including English, French, etc. It is worth noting that the market is clean, organized and safe, and it is one of the markets that is worth visiting and experiencing, so do not miss it and shopping through it while you are in the city.
Signed
gambler market
Souk Al Qamra is one of the popular markets of Rabat in the city. It is an excellent market where all the requirements and goods are found, such as fruits, vegetables, red and white meat, eggs, spices, bread, sweets and others. The place is characterized by its competitive and cheap prices, which increases the demand for it.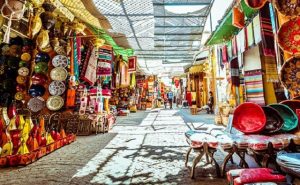 The exhibits in the market vary and vary in quality to suit all different social groups. The market is located next to the Rabat road station. It is worth noting that the place needs more attention to cleanliness and organization, but it is an authentic Moroccan shopping experience worth doing while you are in the city of Rabat to explore it for yourself.