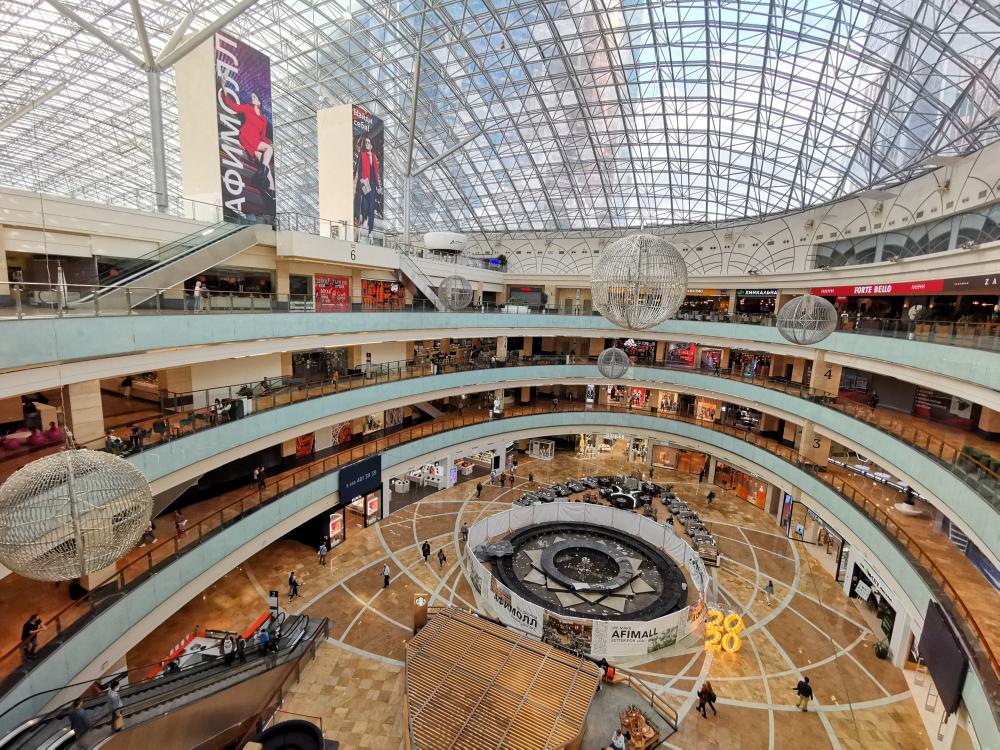 Columbus Mall A visit to Columbus Mall is a must
Columbus Mall A visit to Columbus Mall is a must Columbus Mall
The Columbus Mall in the middle of Moscow malls is characterized by that the stores inside do their best to attract visitors to it, such as they divide the mall into sections so that visitors can find what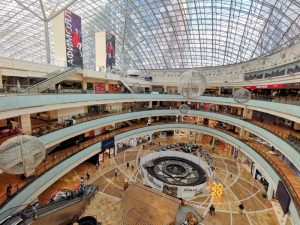 they are looking for in one place and these stores make offers and discounts combined, as well as those who want electronic devices will find them in one place there In addition, there is a very good children's entertainment area and a cinema equipped for full fun.
A visit to Columbus Mall is a must when you visit Moscow, as it has all you want from stores for clothes, shoes and accessories in addition to the supermarket so visitors like it very much and they feel a unique shopping experience inside it.
Avi Mall City Afimall city
Mall Avi Mall
Avi Mall is located in the heart of the modern Moscow region, where there are skyscrapers, residential towers, hotels and luxury restaurants in the finest areas of Moscow, so it is one of the finest and most luxurious Moscow malls. In distinguished Russian or international restaurants such as (Jagawa) or meeting with your loved one in one of the famous cafes such as (City Sladosti).
The luxury of the mall also appears because it contains a lot of the most luxurious and famous Russian stores as well as other international stores for all the products you want to see in the malls on five floors that include a large entertainment area that suits all ages and tastes.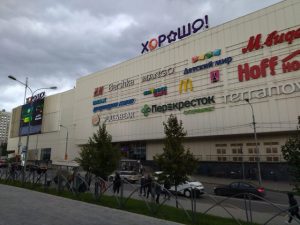 Metropolis Mall
The Metropolis Mall is famous among Moscow malls as the popular mall, where the prices of the products are suitable for all budgets, so if you are looking for modern fashion at economical prices, you should go to the Metropolis Mall, as well as accessories, shoes and other products.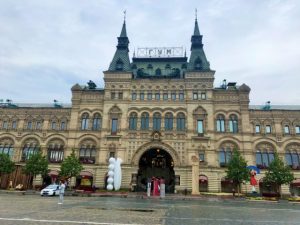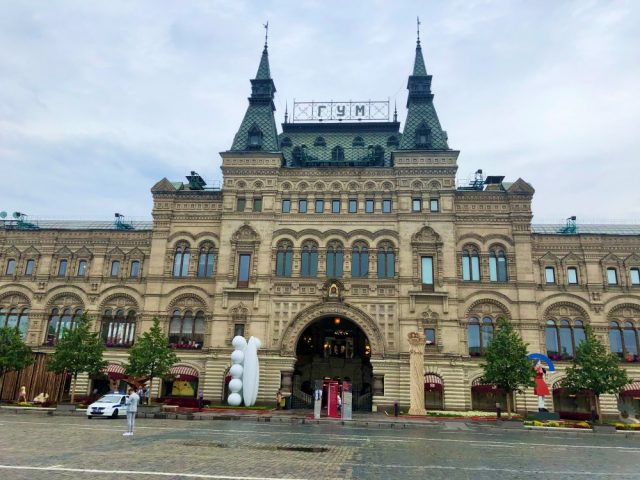 What distinguishes the mall more is its location in the city center and it contains international brands such as (Zara, H&M, Marks & Spenser, Gap), as well as the presence of a large bowling alley and a swimming pool in the entertainment area that contains international restaurants and cafes such as Burger King and Cinnabon.