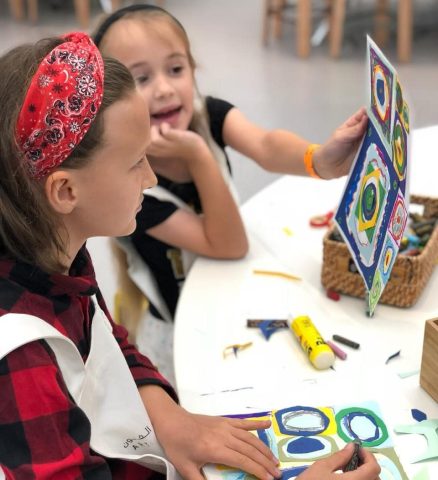 There are three halls dedicated to temporary art exhibitions
There are three halls dedicated to temporary art exhibitions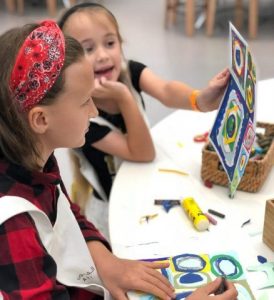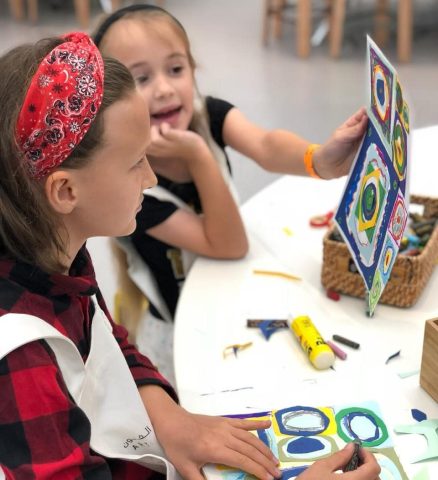 as a central space for events, a photography studio, an open space in the open air, and there is a meeting room that can accommodate 250 people, in addition to a green garden.
Space rental
It is possible to rent a private space to hold a seminar or workshop in particular and invite attendees with the allowed number. There are more than one hall of different sizes that are employed for rent and use, and the purpose of renting the space is taken into account, whether it is a cultural seminar, artistic workshop, business meeting, or special celebration.
Eat your food in the centre
Abu Dhabi Manarat Al Saadiyat
Rest in the outdoor seating area and eat after an enjoyable trip to practice your favorite arts, where there is a restaurant, which serves light snacks and hot and cold drinks.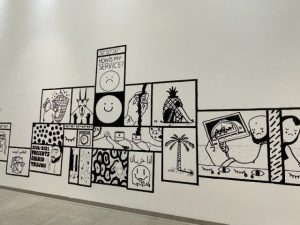 Take memorial photos
Saadiyat Centre
You will see a lot of stimuli during your trip inside the center, including art paintings, wall drawings, as well as figures hanging on the ceiling in a wonderful and different way. You can take pictures that stimulate the spirit of creativity within you and to inspire different ideas.
Prices for activities in Manarat Al Saadiyat Abu Dhabi
Activities vary within the center, and the price depends on each activity and the number of lessons. Inquiries and reservations can be made on their website from here.
It is also possible to communicate directly with the work team through the number: 02 657 5800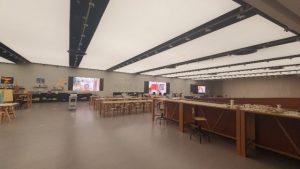 Manarat Al Saadiyat Abu Dhabi website
The center is located on Sheikh Khalifa bin Zayed Al Nahyan Road on Saadiyat Island in Abu Dhabi. To see the location on the map, click here.
Manarat Al Saadiyat Abu Dhabi working hours
The center operates daily from 10 am to 8 pm.
Hotels near Manarat Al Saadiyat Abu Dhabi
Saadiyat Abu Dhabi
The St. Regis Saadiyat Island Resort
A luxurious 5-star resort, it provides direct access to its private beach on Saadiyat Island, and it includes facilities including a swimming pool, a fitness center, and provides a shuttle service to and from the airport, read more.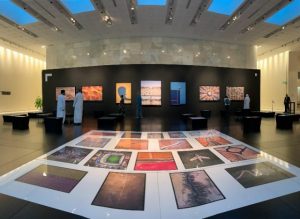 Saadiyat Rotana Resort and Villas
A wonderful 5-star rated resort, the rooms feature a charming beach view, it offers luxurious services and facilities, including a swimming pool, a fitness center, and a spa, and it provides a shuttle service to and from the airport