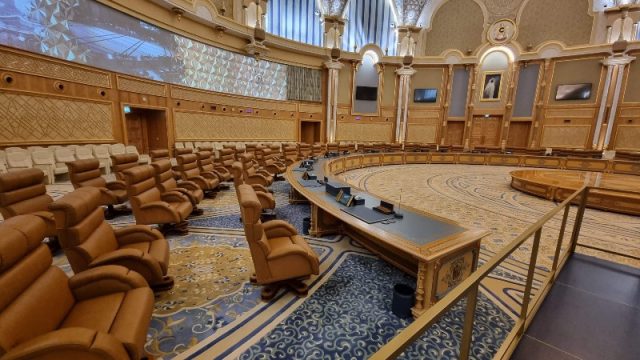 Qasr Al Watan Abu Dhabi is considered one of the most prominent
Qasr Al Watan Abu Dhabi is considered one of the most prominent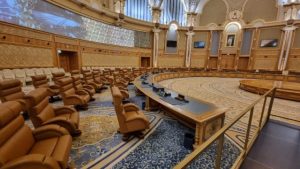 landmarks of culture and tourism in Abu Dhabi, as it is a historical edifice that embraces the authenticity of Emirati heritage and the fragrant past.
It is possible to take many memorial photos with the delicate details and elegant marble hallways, as well as attending conferences and important events that take place inside the palace halls, and there is a large library that holds the best books and their anecdotes.
Discover Qasr Al Watan Abu Dhabi
Learn about the most prominent cultural activities in Qasr Al Watan, the important facilities and working hours, as follows:
The following are the most preferred activities for visitors when visiting the palace:
Free tour
Al Watan Palace, Abu Dhabi
Enjoy taking a free tour inside the corridors of the palace. Watch on your tour the decoration that expresses Arab originality and artistic figures, as well as the chandeliers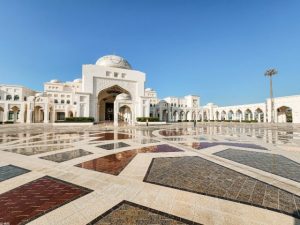 hanging in the ceilings that form an amazing painting. You can also take many memorial photos and receive photos from the Qasr Al Watan gift shop at the end of the tour.
You will also learn about the facilities and watch important conferences, seminars and events, and enjoy during your tour watching the main table in which visitors from all parts of the world are received. Tours are available in Arabic and English.
Visit the Collaboration Spirit Hall
Homeland Palace
Do not miss seeing the Hall of the Spirit of Cooperation, which is designed in the form of a circle, and was specially made to host important official meetings, summits, and regular sessions of the Supreme Council of the Federation.
Also, attention has been paid to its design, as a chandelier weighing 12 tons rests on its ceiling, and it is composed of three layers of 350,000 crystal pieces, and it has the ability to absorb noise and noise in the hall.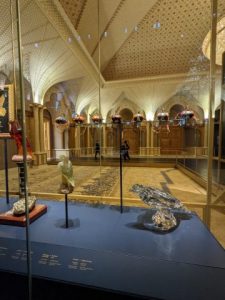 Knowledge house
Qasr Al Watan in Abu Dhabi
Do not forget to provide your cultural quotient through the informative platform that displays a large collection of artifacts and manuscripts that highlight the most important contributions of the Arabs in astronomy, science, arts, literature and other fields.
Read in the palace library
Al Watan Palace, Abu Dhabi
Increase your literary and scientific culture. If you are a fan of reading, go to the Qasr Al Watan Library to get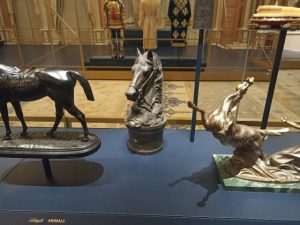 acquainted with a wide range of immortal literary pearls, as this library includes a collection of 50,000 books for various historical stages of Arab scholars and thinkers.