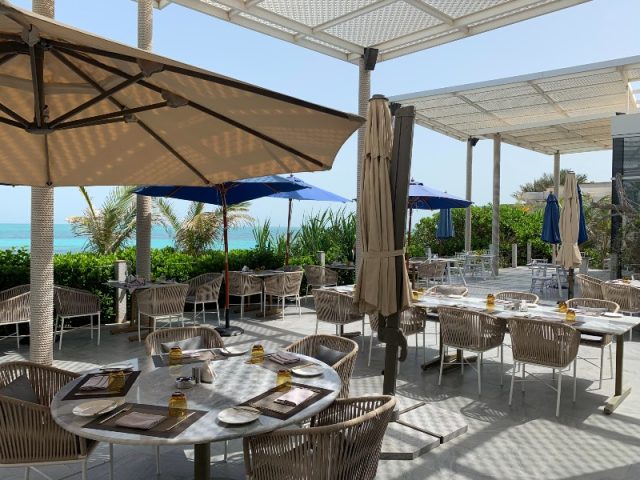 In addition to a water park with four slides, a water bucket game
In addition to a water park with four slides, a water bucket game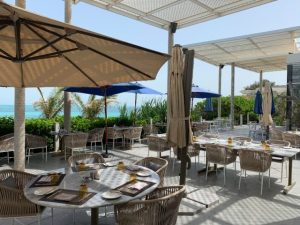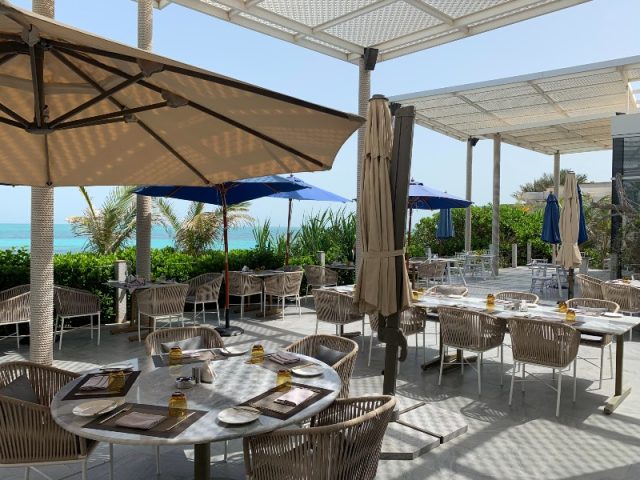 swimming pool in front of it and lounge chairs, you will also have snacks, drinks and ice cream from the shops.
Taste the most delicious food
Nurai Island, Abu Dhabi
Do not miss trying the island's restaurants, which have a distinctive view and provide indoor and outdoor seating on the sea, including the luxurious Frangipani restaurant for Asian food, the Hooked restaurant for Lebanese food, and the Smokin' Pine Apple restaurant, which is a wonderful beach bar that serves drinks in front of the sea.
Attending events
Enjoy moments full of movement and activity through permanent events and parties, especially at the luxurious Zaya Nurai Resort. The island is an ideal destination for honeymoon celebrations, birthdays and private parties with prior coordination with the work team, and one of the repeated events is the Nurai Music Festival.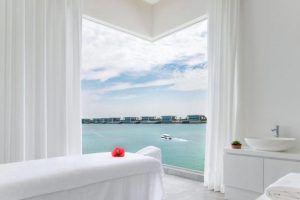 Entrance prices for Nurai Island, Abu Dhabi
There are no set prices for entering the island, but the price is bound according to the facilities you enter, including parking, accommodation facilities, renting beach chairs or boats, and others.
Location of Nurai Island, Abu Dhabi
The island is located next to Ras Al Ghurab Island, and it is 15 to 20 minutes away from Saadiyat Island by boat. To see the location on the map, click here.
Hotels near Nurai Island, Abu Dhabi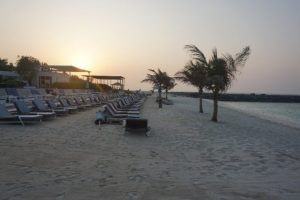 Zaya Nurai Island Resort
A luxurious 5-star resort, located on Nurai Island in Abu Dhabi, it features spacious villas with landscapes on the island, and includes facilities including a luxury spa center, fitness center, read more.
The St. Regis Saadiyat Island Resort
A luxurious 5-star resort with a private beach area. The rooms are decorated in a Mediterranean style. It includes a variety of facilities, including a swimming pool and family rooms. It also offers a free shuttle service to and from the airport.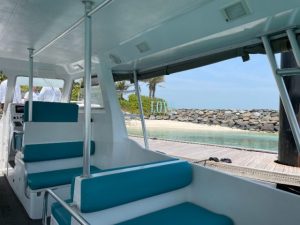 Visit Petit Zee for kids
There are also facilities and events dedicated to entertaining children and ensuring that all family members spend time as possible. The club offers entertaining entertainment programs for all age groups, and there are corners for books, arts and crafts, and educational and entertainment programs.