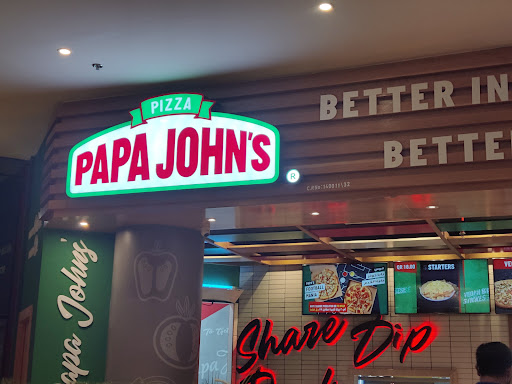 Al-Asmakh Mall of Qatar offers a shopping experience accompanied
Al-Asmakh Mall of Qatar offers a shopping experience accompanied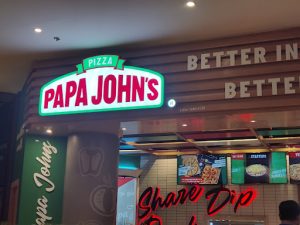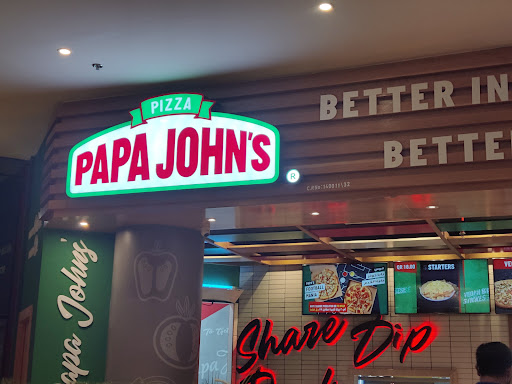 by more entertainment, as it provides a group of stores and shops that offer international brands, in addition to that it has gained wide popularity for all those who love to experience tourism in Qatar, for the various entertainment it provides.
While touring in Al-Asmakh Mall, you will come across many of the most famous stores, including Center Point, Max, and other famous names, although it is a small mall; However, it offers you a unique experience in the world of shopping and entertainment in Qatar.
Discover Al-Asmakh Mall of Qatar
Let's discover more about Al-Asmakh Mall, which is one of the domestic tourism destinations in the region, which offers many entertainment means, and more we will learn about it in the following:
The best stores in Al Asmakh Mall
For all followers of the world of fashion and elegance, there is an opportunity to shop from Al-Asmakh stores, as there are stores specialized in clothes, shoes, and household items, including:
Al-Asmakh Mall of Qatar
Al Asmakh Mall stores in Qatar
Splash
A store that sells high-end clothing that suits all family members, as it provides a men's and women's clothing department, in addition to a children's clothing department, in addition to a shoe department, and some home necessities.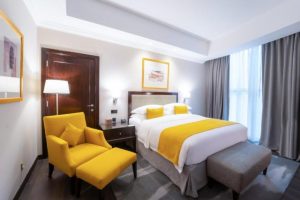 Center Point
An integrated store that offers everything the family needs, including home and decoration supplies, the make-up section, even children's and women's clothing, as well as some toys.
Shoe Mart for shoes
A famous store located inside Al-Asmakh Mall of Qatar. It displays the finest pieces of sports and casual shoes, in addition to bags and some leather accessories.
other shops
life style.
Baby Shop.
Max.
Sama Optical.
Plaza beauty salon.
Jawaher Jewelery.
Florence Flowers.
See Live.
Read also: Landmark Mall of Qatar
The best restaurants in Al Asmakh Mall
The mall offers a group of restaurants and cafes, like any shopping center, and the best of these restaurants include:
Papa John's, Al Asmakh Mall
Papa John's Al Asmakh Mall of Qatar
McDonald's
A well-known fast food restaurant that serves burgers or chicken sandwiches, and crispy pieces of chicken, in addition to soft drinks and salads.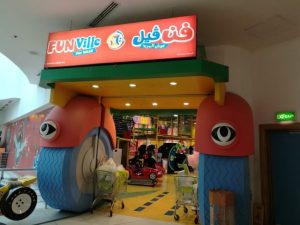 Starbucks coffee
A café that serves hot or cold drinks, in addition to sweets, some light sandwiches, pâté and croissants.
Papa John's
A famous restaurant that specializes in making pizza with different flavors, and it is served alongside salads, appetizers, and some cold drinks.
More restaurants
Famous Haidabadi.
Baskin Robbins.
Healthcorn.
Also try: Azizia restaurants Qatar
The most important activities in Al-Asmakh Mall of Qatar
The best thing you can enjoy while visiting the mall is the children's amusement parks, which are:
Fun Vail Entertainment
Art Elephant Al Asmakh Mall
Fun Vail Entertainment
A children's amusement park that includes mazes games, ball house, and video games for children, as well as some electric games such as spinning horses, bumper cars, and other games that satisfy children.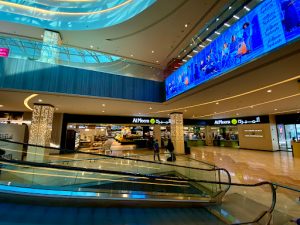 More entertainment at: City Center Mall Doha
Al Asmakh Mall timings
The mall operates seven days a week from am to 12 am.
Al-Asmakh Mall of Qatar
The mall is located in the heart of Doha, specifically on Al Difaf Street, and you can view the location and nearby places on the following map.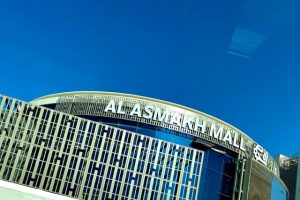 Also know: The best St. Regis restaurants in Qatar
Hotels near Al Asmakh Mall
The mall is located in a vital area that includes the best hotels in Doha. Some of the best places to stay near the mall include:
Millennium Doha Hotel
Millennium Hotel
Millennium Doha Hotel
It is located a few meters away, not exceeding 550 meters, and it is one of the best 5-star hotels that provide the best services, as it provides a fitness center, an indoor swimming pool, a spa, and a wellness center, read more.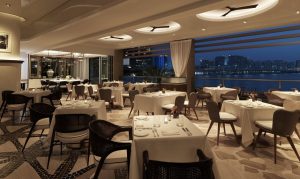 Grand Lux Hotel
Another hotel, 750 meters from Al-Asmakh Mall of Qatar, features different views of the city or the garden, and provides all the necessary services for accommodation, including; Outdoor swimming pool, fitness center, spa, restaurant, read more.