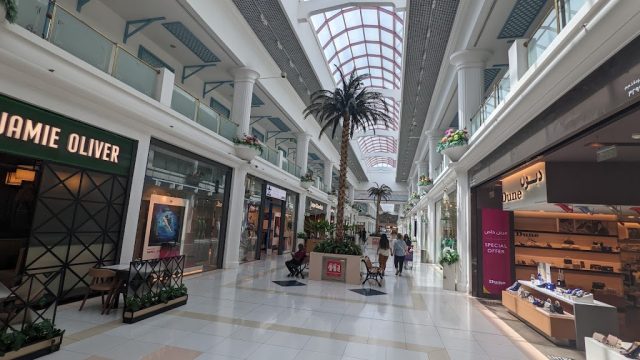 Landmark Mall Qatar is one of the most famous tourist attractions in
Landmark Mall Qatar is one of the most famous tourist attractions in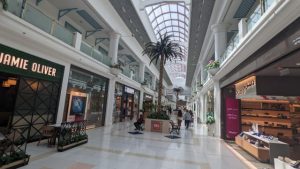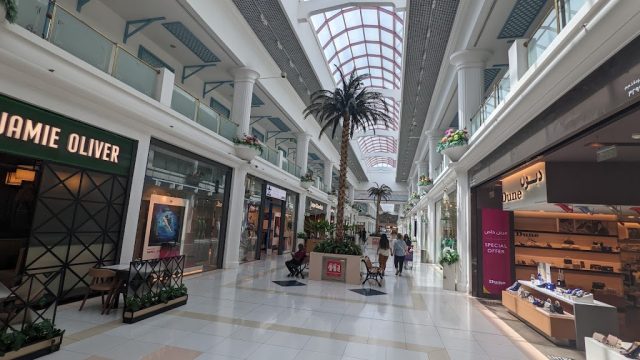 Qatar, as it is frequented by many foreign and local visitors alike, and this is due to the fact that it provides a unique and very enjoyable shopping experience, in addition to providing all the needs of the family completely and with high quality, and visitors can also enjoy The luxurious and upscale atmosphere in the mall.
The mall is characterized by a luxurious and sophisticated interior design that reflects the character of the Qatari-Arab culture, where the modern design is unique and distinguished. It also includes many luxury shops, high-end restaurants, and various art and entertainment outlets, which makes it one of the best shopping centers in the region as a whole.
Discover the Landmark Mall of Qatar
The mall offers a unique shopping experience, as it includes more than 220 stores that offer the best goods and products, in addition to entertainment spaces and many activities that we learn about in the following:
The best Landmark stores
We present to you a list of shops in the Landmark Mall Doha, which includes a large group of the finest shops and stores that provide all the requirements of the individual and the family, including: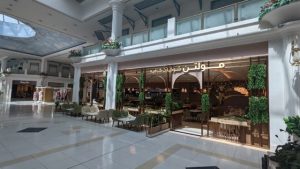 Landmark Mall of Qatar
Landmark Mall stores
bhs
It offers a wide variety of the finest fashion that suits Arab women, in addition to some sports shoes, a corner for perfumes and cosmetics, a section for household items and decoration, as well as a corner for some children's toys and small gifts.
Milano shoes
A locally known store offering the latest trends in footwear and leather goods for every stylish gentleman.
The Body Shop
A wonderful opportunity for beauty, skin and hair care enthusiasts while shopping at the mall, as it offers many beauty stores to provide every woman with everything she needs under one roof.
More stores
It may be difficult to mention all the shops and stores of Landmark Mall Qatar, but we will mention the best of them as follows: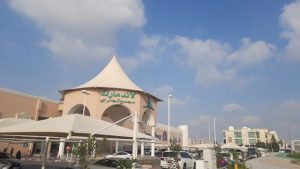 Carrefour Qatar Hypermarket.
Marks & Spencer.
H&M.
Adidas.
mothercare.
Monsoon.
mango.
Lilas Perfumes.
Berchica.
Victoria Secrets.
Jeans sauce.
Adidas Kids.
Courier Shoes.
Skechers.
Pandora jewelry.
Elegance Gold.
Find out more about: Villaggio Doha Mall
The best restaurants in Landmark Mall
The mall offers a hall that includes a group of restaurants and cafes that offer a variety of different menus of food and drink, the best of which are the following: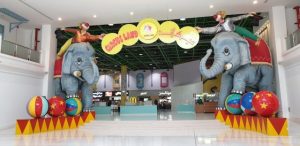 Molten chocolate enough
Molten Chocolate Cafe
Paul Bakery
A restaurant and café that serves the best meals in addition to providing a list of drinks such as; Pasta dishes, cordon bleu, and pies stuffed with different tastes of sweet and savory, and hot and cold drinks.
Kentucky Fried Chicken
An international restaurant that serves the most delicious pieces of crispy chicken, in addition to salads, appetizers, and various soft drinks.
Madhu
A distinctive Turkish restaurant in the Landmark Mall of Qatar that serves food and drinks in the wonderful Turkish way in luxurious sessions that suit families and individuals, as the restaurant serves fried potato sticks, grilled dishes of kebabs, chops, chicken and others, in addition to hot and cold drinks upon request.
More cafes and restaurants
Wooden Bakery.
Starbucks.
Molten chocolate.
Pizza Hut.
pinkberry.
Baskin Robbins.
Soho Coffee.
Opera Cafe.
Yum yum see.
patchi.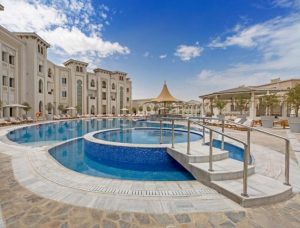 Try more in: Qatar hotels overlooking the sea
The most important activities in the Landmark Mall of Qatar
The mall offers a large area dedicated to entertainment and enjoyment, as the means vary between children's games, in addition to the amusement park section inside Carrefour located in the mall, and toy stores and others such as:
Playing in Circus Land
Land Mark Circus
Circus Land Entertainment
Children have a share of entertainment in (Circus Land), the most beautiful space for families who have children in need of entertainment, as the space includes a group of children's games, including children's train, prize games, and small bowling.
Kiddy Zone
More entertainment in the (Kiddie Zone) store, which offers a world of games that children can try and choose the best ones to buy, and it is also suitable for buying birthday gifts for children.
Early Learning Center
A store that suits every mother looking for the development of her children and the development of their intelligence, as the store offers a set of games and tools that help the child discover his talents and hobbies.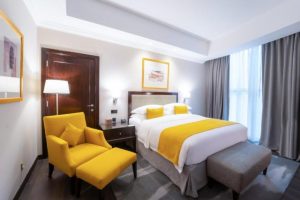 Enjoy more entertainment at: City Center Mall Doha
Landmark Mall Qatar Timings
The mall operates daily from 9 am to 10 pm, except for Thursday and Friday, when working hours start from 9 am and end at 11 pm.
Landmark Mall location
The mall is located on Al Shamal Road in Doha, Qatar. To know the location and to see the nearby places and the roads leading to the mall, you can see the following map.
Hotels near Landmark Mall
There are many Doha hotels that are characterized by providing distinguished services with distinctive views of the city, and among the closest ones to the mall are the following:
Ezdan Palace Hotel
Ezdan Palace Hotel
Ezdan Palace Hotel
One of the best 5-star hotels in Doha that offers distinguished services, including a spa, health center, fitness center, and 2 swimming pools. It is also located near the mall and at a distance of approximately 1 km. Read more.
Doha villa
One of the chalets and villas suitable for living near the Landmark Mall of Qatar, which offers elegant furniture and distinctive decor. The villa consists of 3 bedrooms, a kitchen, and 2 bathrooms, but the accommodation is based on self-catering, including food, food, and more. Read more.
read more: