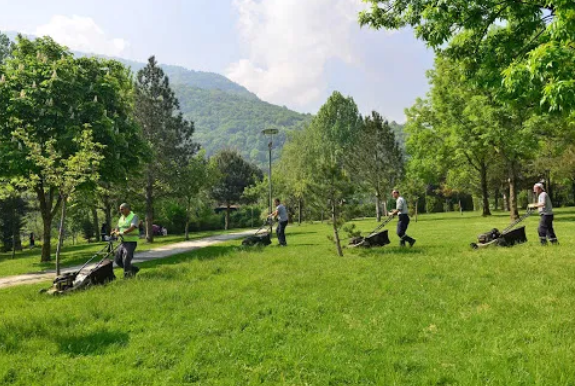 The best parks in Bursa Turkey.. Get to know them
Bursa Gardens The Botanical Garden of Bursa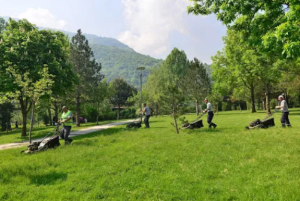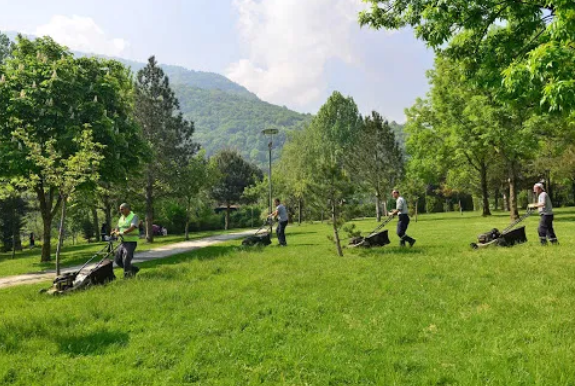 The Turkish city of Bursa is called the Green Bursa due to the large number of green spaces in it, as it includes many wonderful gardens, and it is one of the most beautiful tourist cities in Turkey. In this report, we show you the best parks in Bursa, which are a unique destination for family outings and for tourists as well
Uludag National Park
Bursa Gardens
Uludag National Park
Uludag National Park is located about 36 km south of Bursa, and is considered one of the most important tourist places in Turkey, and in Bursa in particular.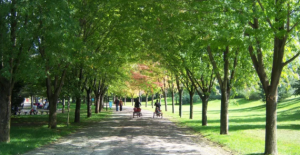 Uludag Park is a national park that receives more than one million tourists throughout the year with fun activities, and is considered one of the most important attractions in Bursa in winter, as it has the Uludag Mountain area, the highest mountain in the Marmara region with a height of 2543 m, which is considered one of the most important winter sports centers in Turkey ; Ice skating, etc.
The park attracts large numbers of people in Bursa in the summer as well, because it offers fun trips in the middle of nature and camping trips, and the very distinctive experience of riding the longest cable car in the world, which extends for more than 9 km.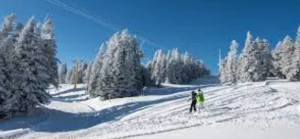 Bursa Zoo
Bursa Gardens
Bursa Zoo
It was opened in 1998 AD, next to the Botanic Garden, and contains more than 700 species of birds and animals from all over the world, most notably African animals that have established an environment similar to their natural environment in the middle of the African savannah, as well as a mini zoo for children, and many bird colonies aquatic.
Bursa Zoo is one of the most suitable places of tourism in Bursa for families, as the park includes a restaurant and a café, to have some light food and drinks during your and your family's tour inside the park.
Reşat Royal Culture Park
Bursa Gardens
Cultural Park Rizeat Royal
One of the most important parks in the Turkish city of Bursa, which is a natural outlet for local residents and tourists alike. The Rizeat Royale Cultural Park spans over 40 hectares of green lawns, walking and cycling trails.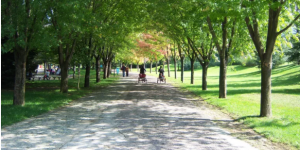 It also has many places to relax under the sun umbrellas, next to the fountains, and statues. There are also amusement parks and children's playgrounds in the garden; Therefore, the park is considered one of the most important tourist destinations in Bursa for families.
Hüdavendigar Kent Parkı
Bursa Gardens
Hadadvanigarh Park
Hadavidıgar Park is one of the largest parks in Bursa, Turkey. The park is characterized by several things that made it a wonderful tourist destination, most notably its location near the most important vital places in Bursa, as it is located in the Odonluk area in Nilufer Province, specifically opposite the famous Mehrabli Mosque, near the Carrefour shopping complex, Bursa Sport Club stadium, and Marka shopping complex And the Sheraton Hotel.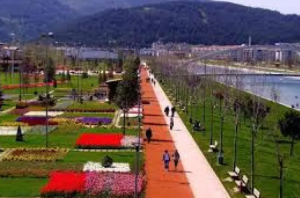 Haddandigarh Park is replete with the most beautiful landscapes, resulting from the wonderful combination of green spaces and the Nilufer River that runs through its middle. The park also has playgrounds, exercise tracks, and an artificial lake around which cafes are distributed.
Botanical Garden in Bursa Bursa Botanical Park
Bursa Gardens
Botanical Garden in Bursa
It is also called the Flower Garden, and it is the largest gardens in the Turkish city of Bursa, and it pleases the beholder with its beauty, with its richness with trees and brightly colored flowers. The Botanical Garden in Bursa is divided into several types of international gardens, there is the English, French, and Japanese gardens, in addition to the Rose Garden.
In the garden there is an aquarium, which offers many water activities, as well as places for exercise and cycling, recreational areas for children, and a restaurant.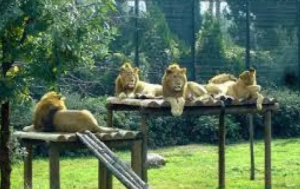 Merinos Park
Bursa Gardens
Merinos Park
The park is distinguished by its vital location in the center of Bursa, as it is the city's oxygen depot; With its vast green areas and huge numbers of trees, it is the second largest park in Bursa.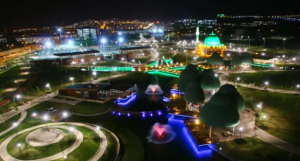 Merinos Park is one of the most beautiful tourist places in Bursa; Because of its natural scenery of the most beautiful artificial lakes, it also provides its visitors with jogging tracks, seating areas, children's entertainment areas, snack shops, and cafes. Within Merinos Park there is also the Ataturk Cultural Center, the Ataturk Opera, a library, and a concert hall.
Kultür Park . Culture Park
Bursa Gardens
Culture Garden
It is one of the most important leisure destinations for Bursa residents and tourists alike, as it is located near the heart of Bursa. The park offers many recreational activities, most notably water games in its large artificial lake.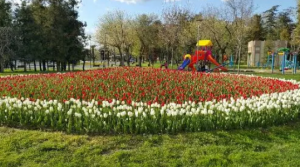 The Culture Park in Bursa contains many restaurants, cafes, seating areas with tables, in addition to an open theater that can accommodate more than 5,000 spectators. Next to it is one of the largest amusement parks in Bursa, Luna Park Bursa.
Attractive garden Kaplıkaya Cazibe Merkezi
Bursa Gardens
attractive garden
An attractive garden is a distinctive destination for a family outing in Bursa. It is a garden that includes various facilities for entertainment, as it contains a variety of fish tanks and special ponds for fishing, in addition to many areas for picnics, as well as cafes and restaurants serving fresh fish dishes.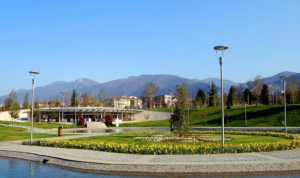 Provides an attractive garden in Bursa
Turkey is a special area for children's recreational games that you can take your children to, as it includes many games that suit them and provide them with spending times full of fun and entertainment.