Tourism destinations in Saudi Arabia
Hada City
Alhada City is an important tourist center, and one of the most famous tourist destinations in Saudi Arabia within the western region of Taif. The city is 2000 meters above sea level, and it is a green mountainous area linked to a double road to Makkah that passes through the Kara Mountains. ,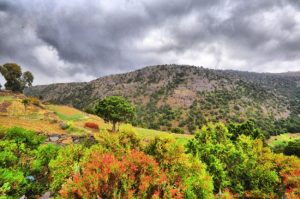 Al-Hada Al-Taif is famous for the beauty of its atmosphere and nature throughout the year, especially in the winter season, due to the difference in its climate from the general climate of the country. The city includes many chalets, hotels and important tourist resorts, a large number of entertainment cities, and suitable places for family outings and youth trips.
Bab Al-Hazm
Bab al-Hazm in Taif, or what is known as Bab al-Jabal, is located near the old Al-Aqiq neighborhood, and it is one of the gates of the old city wall of Taif, and the entrance to its heritage neighborhoods. The gate was known in the past as Shubra Gate because of its view of the Shubra Palace.
Together with the four gates of the old wall, it formed a main crossing into the heart of the old city, as these gates were closed in the evening. When you enter through Bab Al-Hazm in Taif, you will see a group of stone arches, and historical neighborhoods, including ancient houses with an ancient Saudi heritage and character. Hijazi and Ottoman, and you will find Bab Al Hazm market in Taif, which sells various goods of wooden handicrafts, pottery, and souvenirs, in addition to a number of cafes and restaurants serving popular foods and various Arab dishes.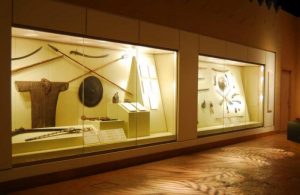 Taif cable car
The Taif cable car is the most important landmark of Taif and one of its main features, and it forms an air link at an altitude of 2000 meters above sea level between two stations, the upper station, which is the summit of the mountain of Al-Hada area, and the lower station, which is the Al-Kur area, where the distance between the two stations is about 4 km, and constitutes a station The launch of the Taif cable car or the lower station of what is known as the Al-Kur Tourist Village,
Which includes many recreational centers among the vast green spaces of the city of water games, sand games, summer skating games, climbing games, labyrinths, swimming pools, car racing tracks, running shops, restaurants and many more, where you will be able to spend the most beautiful times of fun and fun with the family.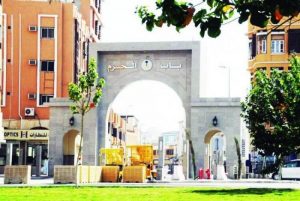 Taif rose farms
Taif governorate is distinguished for the production of roses and is famous for the production of "perfume", rose water and Arabic oud. The production of Taif roses back to more than a hundred years. Taif is characterized by having about 700 farms distributed in the Al-Hada area and other parts of Taif. Roses are planted in cold agricultural areas, such as Al-Hada, Al-Shifa. Planting roses and manufacturing their derivatives, are two sides of the same coin. There are many factories scattered in the Al Hada area, where visitors can get acquainted with the traditional methods of distillation.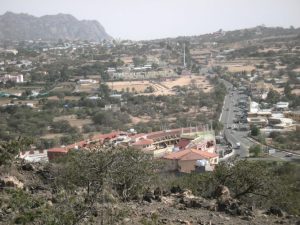 – Torch Village
Al-Shula Tourist Village in Taif is one of the largest tourist places in Taif, and one of the distinctive tourist villages in the Kingdom of Saudi Arabia, and extends over an area of ​​36 km of green spaces, and provides its visitors with various types of recreational activities, accommodation, shopping, entertainment and leisure centers, making it one of the most beautiful tourist places In Taif.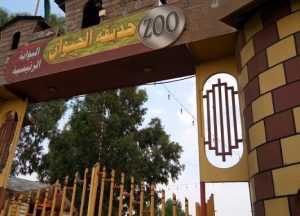 The village of Al-Shula includes a large number of apartments and hotel villas equipped with recreational facilities and swimming pools, a variety of family parks, including for young people, halls containing billiards, snooker, tennis or ping pong tables, video and electronic games halls, amusement parks, and a special complex for women that includes swimming pools, restaurants and shops. And others, and there you will also enjoy trying a group of distinctive water games for you and your children in the Water Games Village,
In the village, you will also find a large number of cafes and restaurants serving various types of Arab and international cuisine, and a group of shops selling various types of clothing, gifts and everything needed for a beautiful holiday.