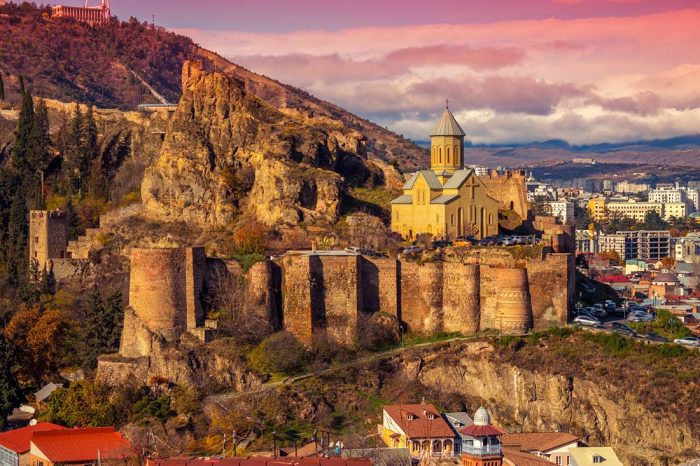 It is located in the village of Gordi, about 42 km from the center
It is located in the village of Gordi, about 42 km from the center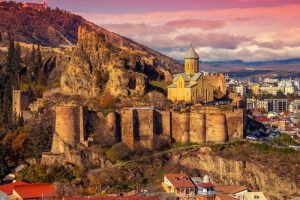 Okatse Valley
It is located in the village of Gordi, about 42 km from the center of Kutaisi. The length of the valley is about 16 km, its width is from 15 to 16 m, and its depth is 50 m.
The valley is one of the most beautiful places of tourism in Georgia and attracts many tourists. Your tour to the Okatse Valley begins with access to the village of Jordi and then takes the road walking to the entrance to the wooden valley. You only have to rent a car that takes you to the entrance.
When you reach the entrance to the Okatse Valley, you will be charmed by the picturesque nature surrounding the valley and the nature of the valley itself. What makes it a very charming and picturesque place that you cannot miss.
Gelati Monastery in Kutaisi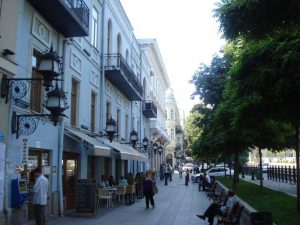 It is a monastic complex located near Kutaisi in western Georgia. It includes the Church of the Virgin, founded by King David IV of Georgia in 1106, and the churches of St. George and St. Nicholas from the thirteenth century. Gelati Monastery was for a long time one of the main cultural and intellectual centers in Georgia.
It included an academy where the most famous Georgian scientists, theologians and philosophers worked. Some of them worked in various orthodox monasteries abroad, including the Mangan Academy in Constantinople, in the Gelati Monastery. There are a large number of frescoes and manuscripts preserved, dating from the twelfth to seventeenth centuries AD. One of the greatest Georgian kings, David IV, is buried in Gelati Monastery.
The Botanical Garden of Kutaisi
The Botanical Garden in Kutaisi is one of the most famous botanical and natural attractions in the city and attracts hundreds of visitors daily from tourists and locals in search of rest and escape from the hustle and bustle of the city. The Botanical Garden has more than 700 different types of green plants, trees and colorful and fragrant flowers that reflect the natural botanical style of the city of Kutaisi and Georgia, which is the second largest botanical garden in Georgia and the most famous botanical garden in Europe.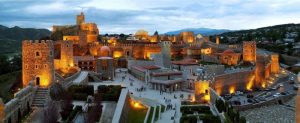 As you wander inside the botanical garden, you will learn about many different perennial trees from coniferous trees, oaks, maples and many others that you may see for the first time, in addition to many wonderful paintings formed by roses and colorful and fragrant flowers here and there inside the garden.
Archaeological Museum of Vanni
The Archaeological Museum of Vani houses most of the antiquities unearthed in the Georgian Vani region. In 1987, a new hall was opened within the museum halls, called the Gold Council Hall, which was dedicated to preserving the unique pieces made by the most skilled ancient goldsmiths. The museum also includes many pieces of art, in addition to statues carved from bronze, and other distinctive collectibles.