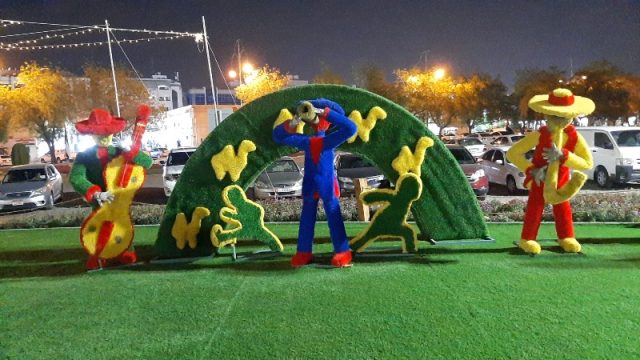 Do not miss the opportunity to attend the distinguished events that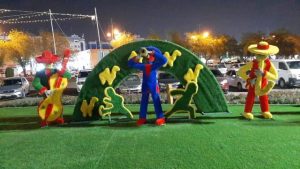 are held from time to time inside the oasis facilities, where various occasions are celebrated, and entertaining games for children and
Attending events
Abu Dhabi Oasis
 outlets selling toys and souvenirs, enthusiastic competitions, and festivals are held in a wonderful atmosphere filled with nature.
Golf car tour
Wander in the garden among the paths topped with distinctive palm trees, explore the facilities in a golf car tour, and enjoy watching the simple calm nature and taking pictures, at a nominal price.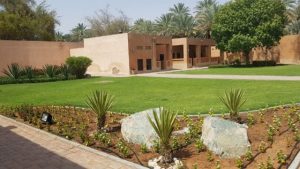 Visit Al Jahili Fort
Al Ain Oasis Castle
You should visit one of the historical places in Abu Dhabi, which is a castle dating back to the late 19th century. The castle is characterized by an attractive view. It tells about the history of the Emirati city of Al Ain. It is considered about the local Islamic military architecture and it is close to the Oasis area, as it overlooks large parts of the city and behind it. A large yard and it is surrounded by a beautiful green garden.
Eat snacks
In addition to drinks, you can have some snacks that you get from the Oasis Cafe, and you can also bring snacks and some foodstuffs during your picnic.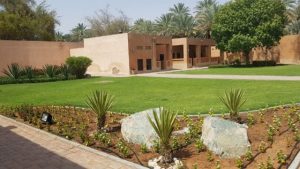 Entrance prices to Al Ain Oasis Abu Dhabi
It is wonderful that entry to the Oasis area is completely free with the attendance of events, as it is considered a public place.
Al Ain Oasis Abu Dhabi website
The oasis is located on Al-Tuhaf Street in the center of Al-Ain, Abu Dhabi. To see the location on the map, click here.
Al Ain Oasis Abu Dhabi working hours
Open daily from 9 am to 5:30 pm.
Hotels near Al Ain Oasis Abu Dhabi
Al Ain in Abu Dhabi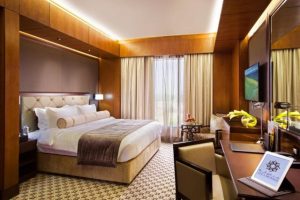 Ayla Grand Hotel
A distinguished 5-star hotel, and it is considered the highest hotel in the city. The Pulse Spa features two massage sessions, a separate jacuzzi, a steam room, and a sauna for men and women, and it has other facilities, including two swimming pools, read more.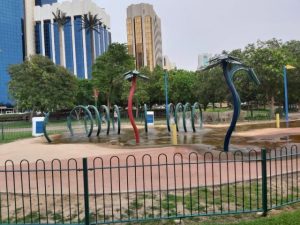 Radisson Blu Hotel & Resort, Al Ain
A luxurious 4-star resort, with a quiet location set in landscaped gardens. It has luxurious facilities, including a restaurant, two swimming pools, a spa and wellness center, a restaurant and family rooms.