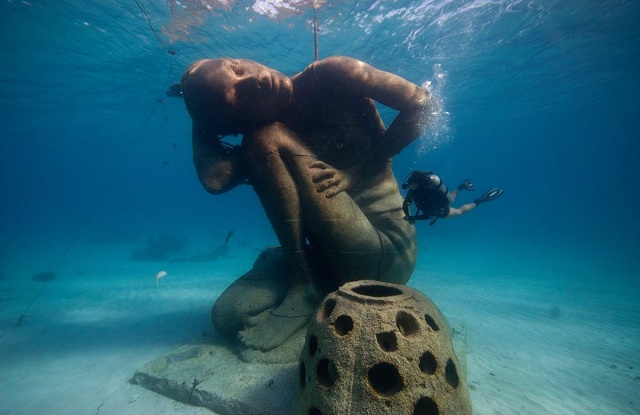 Nassau Island with a variety of beautiful beaches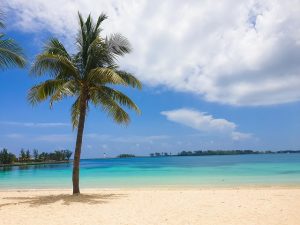 The beaches of Nassau
The island of Nassau is famous for its different set of beautiful beaches, catering to all tastes. Including quiet and secluded beaches for those looking to relax in the lap of nature. And other tourist crowds. It is one of the best places to visit in Nassau, Bahamas.
You can enjoy swimming, diving, and exploring coral reefs and exotic marine creatures. In addition, the resorts offer exciting water sports such as sailing, kayaking, fishing, water skiing, and windsurfing.
Pirates of Nassau Museum
The Nassau Pirate Museum is located in the harbor in the heart of the city. It is built on a model of the famous pirate ship "Revenge", and is one of the most famous tourist attractions in Nassau, Bahamas.
The museum offers visitors a chance to discover the dark and mysterious world of pirates, see pirate paraphernalia, and interact with pirate theater performances in a seaside shantytown. You can also purchase a range of pirate merchandise as souvenirs.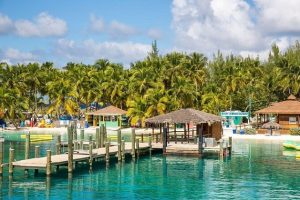 Blue Lagoon Island
Blue Lagoon Island, Bahamas
Blue Lagoon Island is one of the most beautiful places, which we advise you to visit during your tourism in Nassau, Bahamas. Take a cruise from the historic port of Nassau, and it's officially Salt Cay.
The island has it all, with palm trees, white sandy beaches, crystal clear waters, lush vegetation, tropical birds, and colorful coral reefs. You can also snorkel, snorkel, water ski, and fishing. As well as interacting closely with dolphins and sea lions, at the island's three-acre marine mammal facility.
Nassau Straw Market
Nassau Strough Market
Nassau Market is one of the most famous and beautiful places to visit in Nassau Bahamas. This is where you can buy wonderful souvenirs made of palm tree leaves and sisal plants, such as hats, mats and baskets. In addition to wood carvings, brightly colored fabrics and many other distinctive products.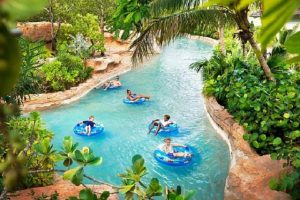 Nassau National Gallery of Art
National Gallery of Art of the Bahamas
The National Gallery of Art is home to the National Collection of Bahamian Art. It is located in the historic Villa Doyle. It is a classic historic mansion, and one of the top tourist attractions in Nassau Bahamas that we recommend to you if you are a fan of works of art.
You can see exhibits of sculpture, ceramics, paintings, photography, textiles and more. It also offers comprehensive community and educational programs, technical educational workshops, and a free public art library.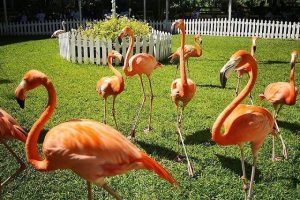 Ocean Resort
Ocean Resort Nassau
The luxurious Four Seasons Ocean Resort is located on a gorgeous white sand beach on the enchanting Paradise Island. It is a very suitable resort for families, providing you with high-end accommodation and high-level guest services.
The resort has beautiful gardens, along with a Versailles-inspired garden terrace, water parks, three swimming pools, an 18-hole golf course, a massive gym, and a Balinese-style spa. As well as the Dune Restaurant by the international chef "Georg von Gerstein".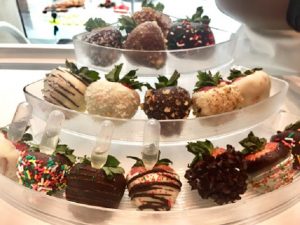 Graycliff Chocolatier
Gray cliff chocolate factory Nassau
Located in downtown Nassau, Gray Cliff Factory is the first interactive chocolate factory in the Bahamas. The factory offers many tours and workshops for the chocolate industry. As well as selling a wide range of handmade chocolates.
As well as a variety of interactive experiences for children and adults alike, as well as learn many secrets of combining unique ingredients such as mango, lemon and chili with chocolate. It is one of the most beautiful tourist attractions in Nassau, Bahamas, suitable for chocolate lovers.