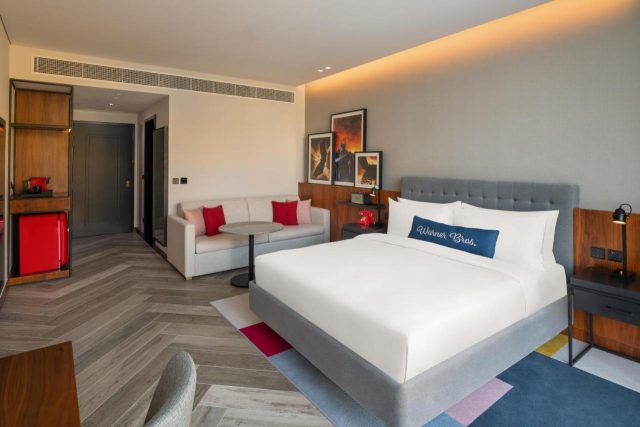 You should also visit Yas Waterworld, where water activities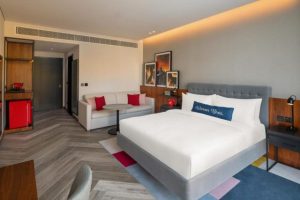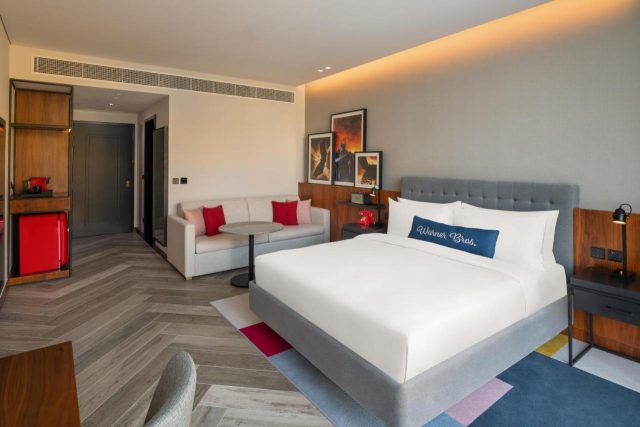 enthusiastic amusement parks are unparalleled, such as surfing and Bandit Bomber, which is the longest roller coaster in the Middle East, and you cannot miss visiting the Warner Brothers world full of famous cartoon characters that we have known since childhood.
Experience the most delicious cuisine
Yas Island in Abu Dhabi
Enjoy visiting a large group of international and local restaurants on Yas Island, some of which offer indoor and outdoor seating overlooking the distinctive waterfront, most notably the Big Brunch Restaurant, the Fillini Garden Restaurant overlooking the Yas Links Golf Course.
Enjoy the dancing fountain show while dining on Middle Eastern cuisine on the outdoor terrace of Dish Dash Restaurant.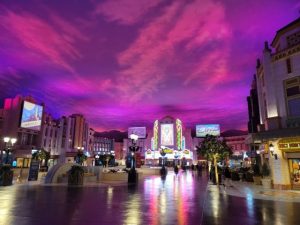 Visit the waterfront
Yass Island
Breathe in the fresh air in a quieter atmosphere away from the hustle and bustle of the city, walk morning and evening on the waterfront promenade overlooking the island's marina, and practice your favorite sport such as jogging for long distances, and during that you will enjoy the natural scenery on one side, and the other side will meet you with various facilities.
You can also enjoy a cruise on a small boat or a large yacht that can accommodate you and your family and friends to go on an unforgettable cruise.
Attending events
Do not miss attending the most important events that are held at different times throughout the year, including national parties, New Year's celebrations and Valentine's Day, as well as the distinguished events of continuous renewal, most notably the last mile running race and movie night in Yas Marina.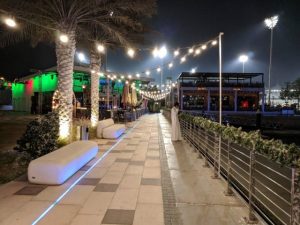 Stay on Yas Island
The facilities on the island are distinguished by luxury and sophistication, especially the residential facilities and hotel apartments, as well as a group of luxury hotels, including the Warner Bros. Abu Dhabi Hotel and Hilton Yas Island.
Location of Yas Island, Abu Dhabi
The island is located 20 km from downtown Abu Dhabi, and near Abu Dhabi International Airport. To see the location on the map, click here.
Hotels in Abu Dhabi Yas Island
Radisson Blu Hotel Abu Dhabi
A luxurious 4-star hotel, with a wonderful view of a wide green area and the Gulf Sea. The hotel has excellent facilities, including a children's play area with a swimming pool, a spa and wellness center, read more.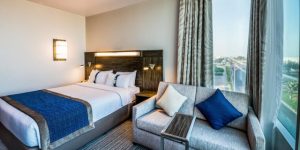 Warner Bros. Hotel Abu Dhabi, Curio Collection by Hilton
A distinguished 5-star hotel, the rooms are distinguished by modern furniture and modern decorations. The hotel has a variety of facilities, including an outdoor swimming pool, a fitness center, a garden, and a terrace. It also includes a restaurant.