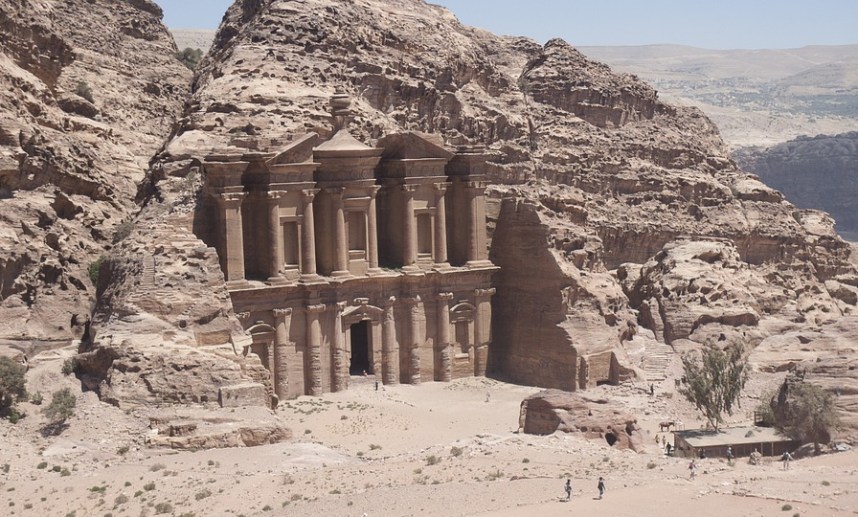 Tourism in Jordan
Tourist places in Jordan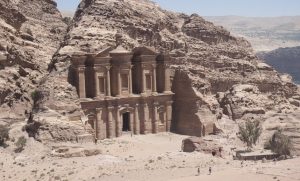 General information about Jordan
The Hashemite Kingdom of Jordan mediates the Arab world and is located in close proximity to many countries such as Turkey, Greece and Egypt. It is also considered a university of many cultures and backgrounds such as Arab, Western, Turkish and others, which makes it an important tourist destination in the region, in addition to the great history that Carry it, which is reflected in cultural and religious tourism, as it was passed by a number of prophets, as well as being a container for one of the Seven Wonders of the World Petra.
The best tourist places in Jordan
Petra
The "City of Roses" is a hand-carved cave, temple, and tombs carved from fine pink sandstone in the upper desert of Jordan some 2,000 years ago. And it is considered one of the Seven Wonders of the World, as millions of tourists flock to it annually to see it.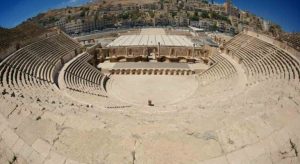 Wadi Rum
It is considered one of the most beautiful deserts in the world, and it is a Jordanian reserve, where people can enjoy the beauty of desert scenery between towering valleys and the heights of rocky mountains. It features magnificent sandstone mountains such as Mount Umm Ichrin, which has multiple domes and natural arches. It also has many prehistoric inscriptions lined with rocky caves and sharp crevasses.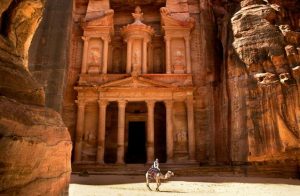 Dead Sea
One of the most prominent landmarks of Jordan and the most important tourist destinations in it is the Dead Sea, which is located between Jordan and Palestine, where tourists from different parts of the world come to it for the purpose of recreation and swimming or for the purpose of health tourism, as the sea has many health benefits to the body as it contributes to treating some diseases, especially diseases Skin, psoriasis, and others.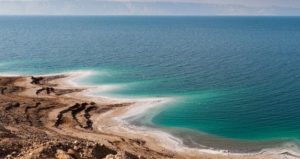 Roman theater in Amman.
It is a famous landmark in the Jordanian capital, Amman, and dates back to the second century of the Roman era, when the city was known as Philadelphia. The theater was built during the reign of Antoninus Pius (138-161 AD). The large and renewed structure can accommodate about 6000 people. It was divided into three horizontal sections and there are side entrances at ground level, one leading to the orchestra and the other to the stage. The rooms behind these entrances now include the Jordanian Museum of Folklore on one side, and the Jordanian Museum of Folklore on the other side.